Classes meet on Wed, 10a – 2p each week. Includes a lunch break for socializing.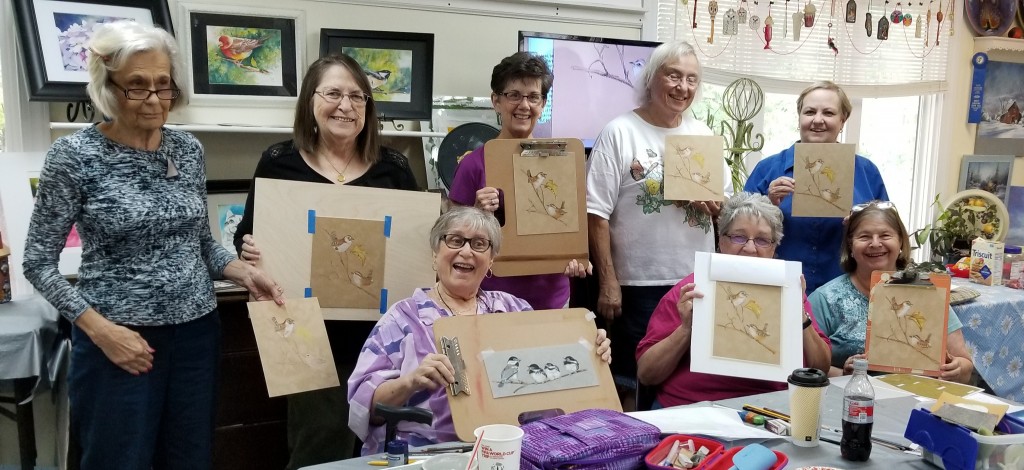 Inclement Weather Policy:  I'll watch the weather closely during our months inclined to inclement conditions.  I will post on the blog any day that classes are closed due to weather so be sure to check the blog for updates.  Classes will usually close if Wake Co. NC schools are closed due to bad weather.
_______________________________________
March 6 and 13. Italian Sailboat. More fun experimenting with pastels. From one of my photos take at Lake Como, Italy. We'll work with Pan Pastels, NuPastels, and CarbOthello pastel pencil. I worked on sanded paper but this could also be done on any good pastel paper. Liz has Pan Pastels to share.
Register by Feb 22 to be included in pastel order.

Italian Sailboat.  $84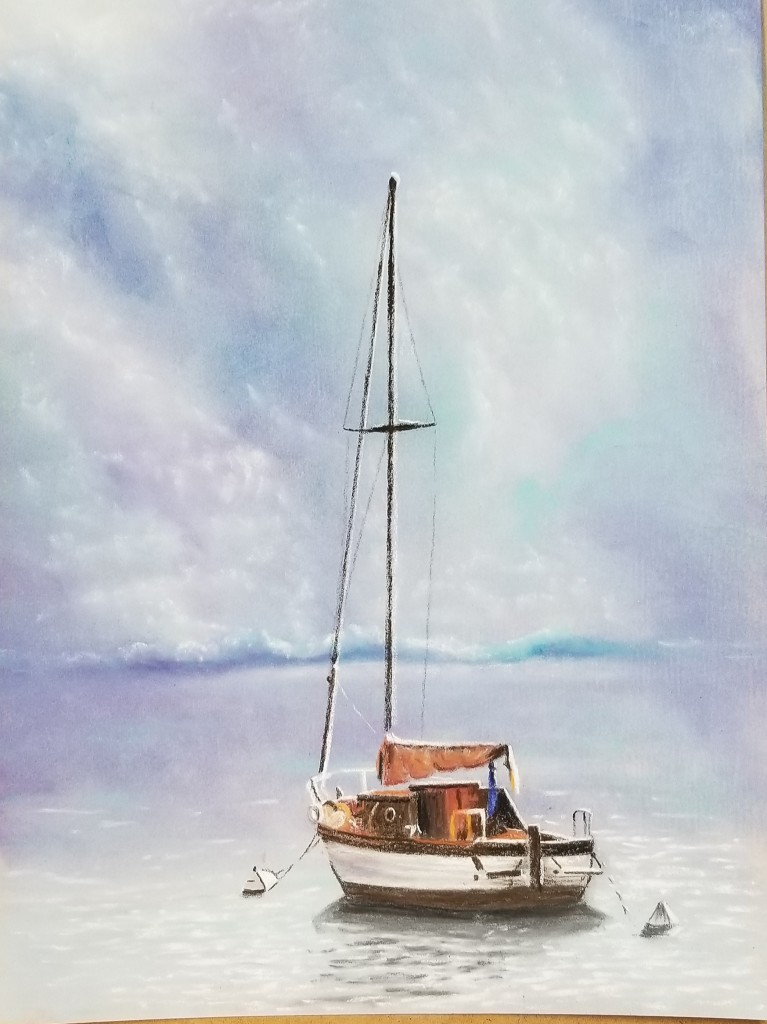 March 20 and 27. Cloud Scape. We'll work from photos of clouds with different atmospheric effects. You can choose the size of your surface or add to our 6×6″ cloud collection. Depending on size you may complete 1 or 2 paintings.
Cloud Scape. $84
__________________________________________________________
 April 3 and 10. Paint Your Own Pastel.  Here's your opportunity to work from your own photo to continue with our pastel explorations. Check with Liz with your photo to plan for colors and surface.
Paint Your Own Pastel. $84
Save
Save
Save
Save
Save
Save