Join us for an evening of fun painting. No experience is needed, just the desire to enjoy the experience with friends. We'll paint a winter chickadee in acrylics on an 8×10" canvas.
Feb 21, 2020, 6p-8:30p
at Artful Endeavors, 200 Sawmill Rd, Suite 201, Raleigh, NC 27615
All proceeds will benefit Purr Partners and their mission to find homes for rescued cats in NC.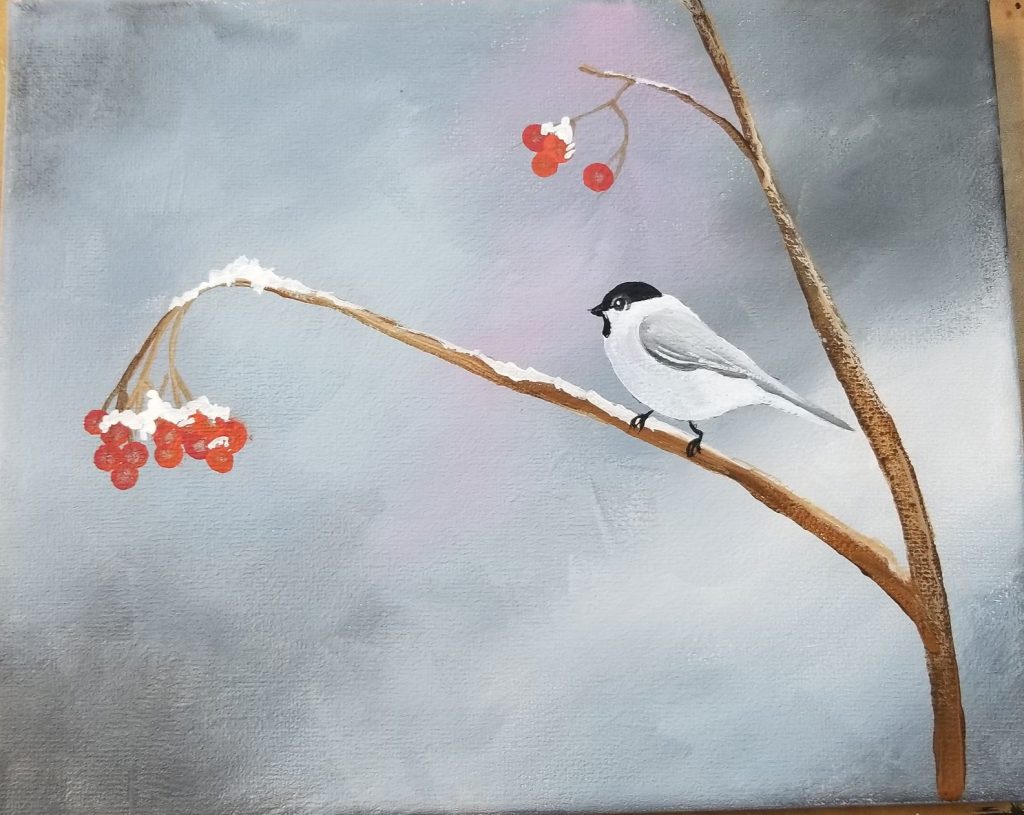 Class cost $45/participant
All supplies and surface will be provided.
And we'll party, so bring a bottle of wine and a snack to share!
Proceeds from our workshop go to Purr Partners Feline Rescue for the benefit of our cats. Help save more kitty lives.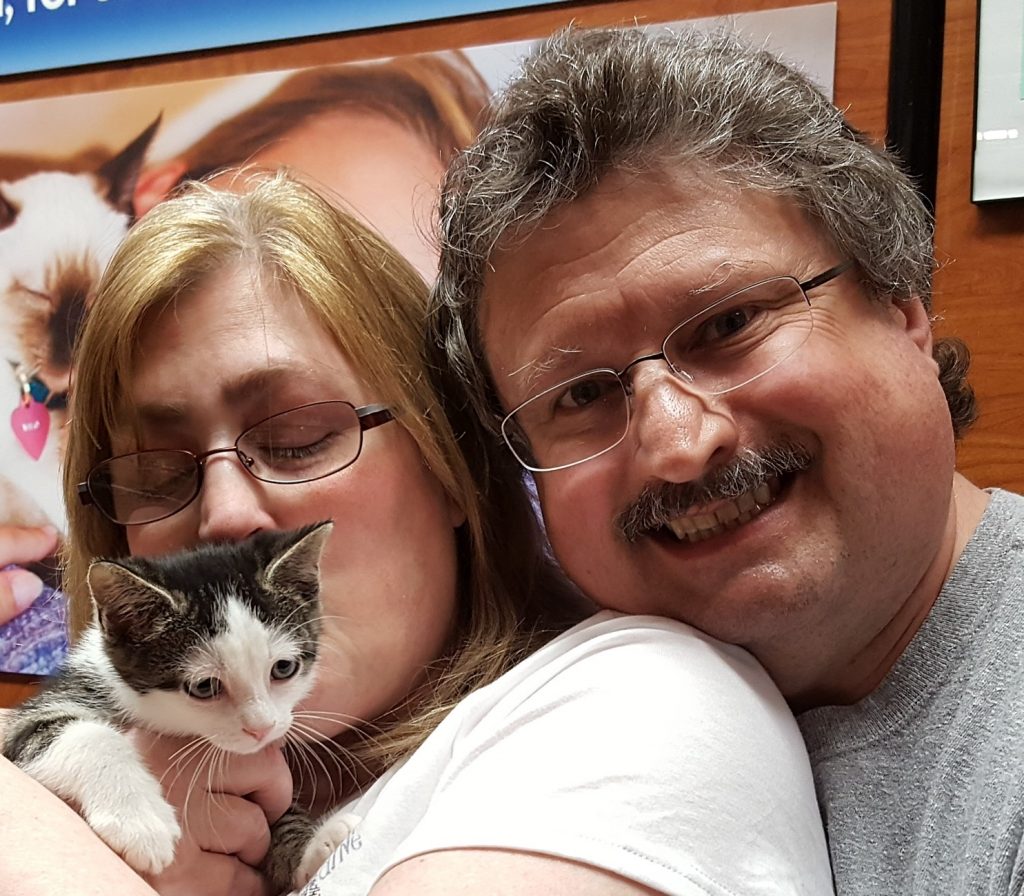 Register Now!  We are full for this class! Thanks to everyone for supporting Purr Partners and the next kitty that needs us.
Artful Endeavors 200 Sawmill Rd, Suite 201, Raleigh, NC 27615