Monday classes are held weekly at the Creative Exchange in Rolesville, NC.
Country Market and Creative Exchange is located at 101 E Young Street, Rolesville NC.
Forgotten Hudson
Monday: Aug 8 & 15, 2022 10a-2p
On a back road in rural North Carolina someone left a 1946 Hudson automobile. It sat abandoned beside the road for my husband to find and photograph. With my fondness for old cars I found this photo be romantically nostalgic. And what unusual clouds. Photography by Rick Ward.
I've painted on a 16 x 20″ canvas but you could chose any surface you like. Paints are DecoArt Traditions and Americana.
My painting is still in progress so I am also including the original photo.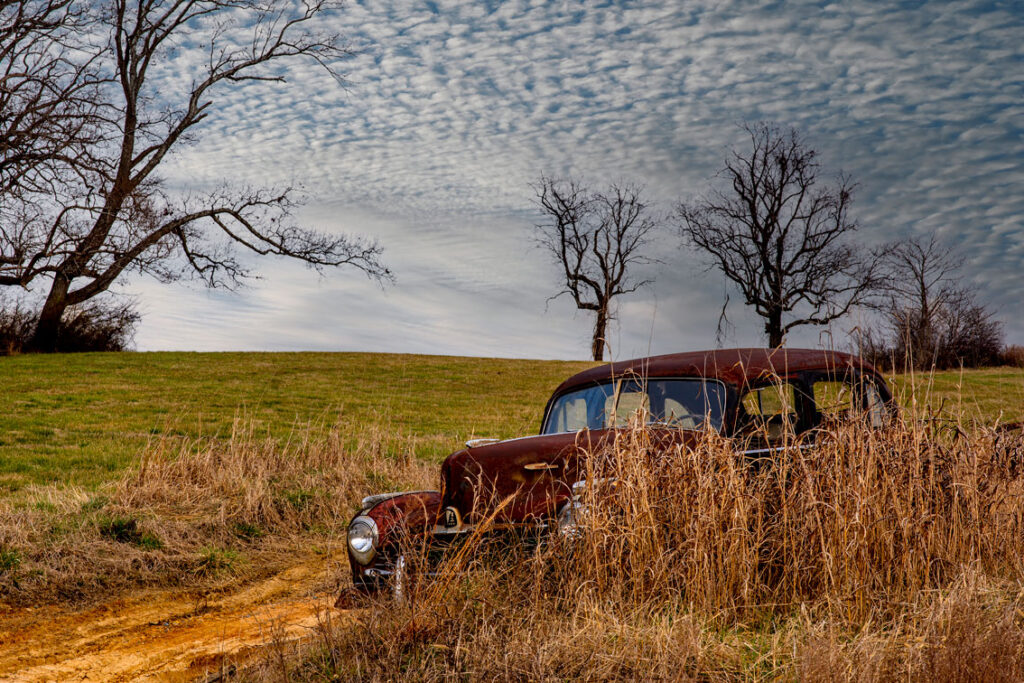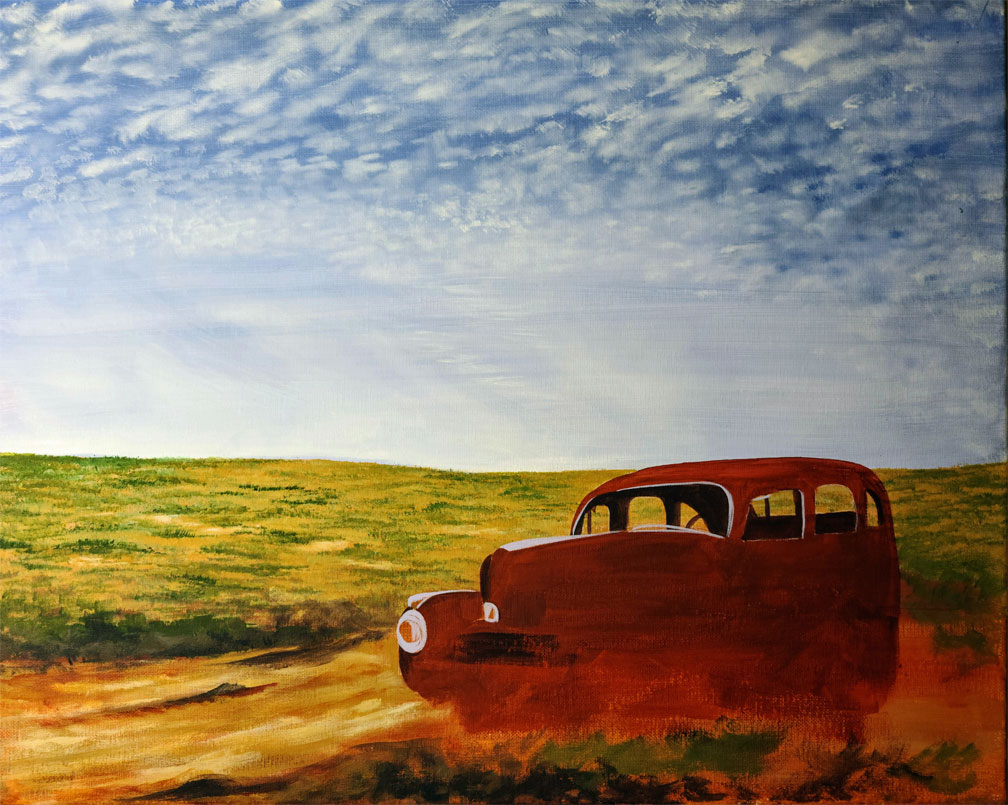 Forgotten Hudson $75
(You can pay with a credit card on PayPal without having a PayPal account. Thank you.)
When you register for the class prep, photo, and line drawing are emailed. All information for the class is included in the registration fee.
Classes are skill oriented: I'll teach the art theory and technique for this painting. I hope to inspire your creativity while challenging you to increase your knowledge and skills.
I'll look forward to sharing with you!
Liz