Mark is back for 2017 on August 26-28. That's Sat, Sun, and Monday.
Join us for a fun and learning packed 3 days with Mark Polomchak. Mark is once again sharing his unique style with us in a variety of watercolor paintings completed with his special air brushing.  His wit and easy to follow direction always leads us to beautiful finished paintings. And we also have the option to leave with a completely matted and framed product.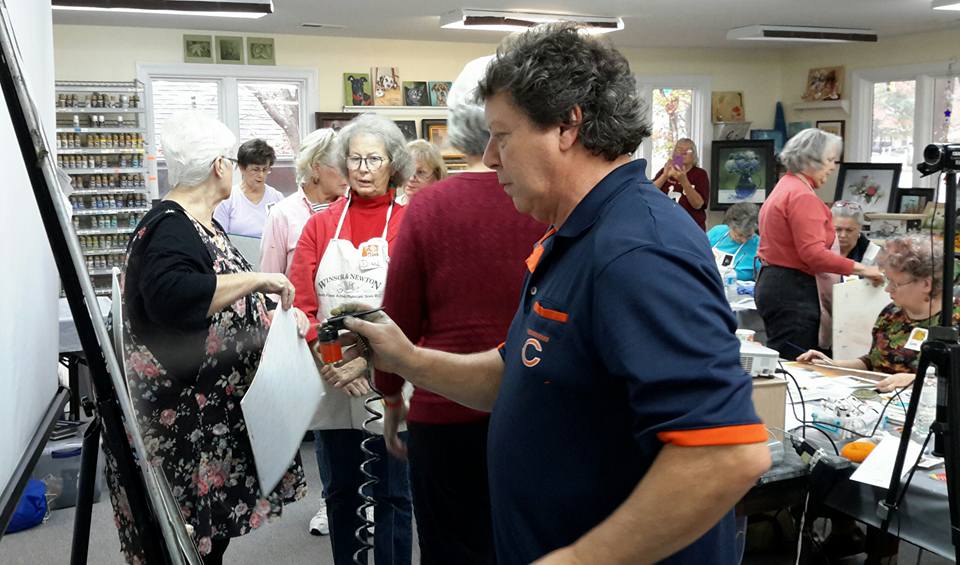 We have our projects chosen and registration is open for our summer seminar with Mark Polomchak.

You have a short while to make sure you are registered for all three days before registration opens July 1, 2017 for single days. 3 day registration is the best option if you would like to learn the most from your seminar with Mark and get in on all the fun.
Mark Polomchak 2017 Registration Form must be filled out to register.
Saturday: Ibis
Sunday: Koi
Monday: Red Truck
Single day registration is available July 1, 2017
Mark paints on a watercolor board available from him at the seminar for $3.
Cancellation policy: $100 is non-refundable and non transferable. Seminars require planning and preparation, and expenses are incurred prior to the seminar.
Balance refunded if seat is filled from wait list 45 days prior to seminar. No refunds of any kind are given if cancellation is within 45 days of seminar. No refunds after June 5, 2017
If the instructor cancels the seminar fees will be refunded or transferred to another seminar.
Register on line by credit card or by check in the mail. Registration form is required.