We're excited to be hosting Mark Menendez for a 2 day Colored Pencil Portrait Workshop.  August 23 & 24, 2019
Mark is a terrific teacher as well as an accomplished artist with over 30 years of experience as a professional portrait painter and book illustrator. His classes are easy to follow as he gives us instruction in an organized and enjoyable manner. Bio.
The first day of his portrait workshop will explore facial features and fundamentals of drawing the head: Basic shapes and forms of the head; light and shadow; value and tone; the planes of the head; how to render features easily; and the secrets to capturing the likeness and life like personality of the subject.

On the second day you will work from you own photograph to create your own colored pencil portrait of your special someone. Mark says, "Using my easy to understand technique, you will learn to capture a likeness with vibrant, dramatic flesh tones; developing the features of the face; creating realistic eyes; and rendering the hair."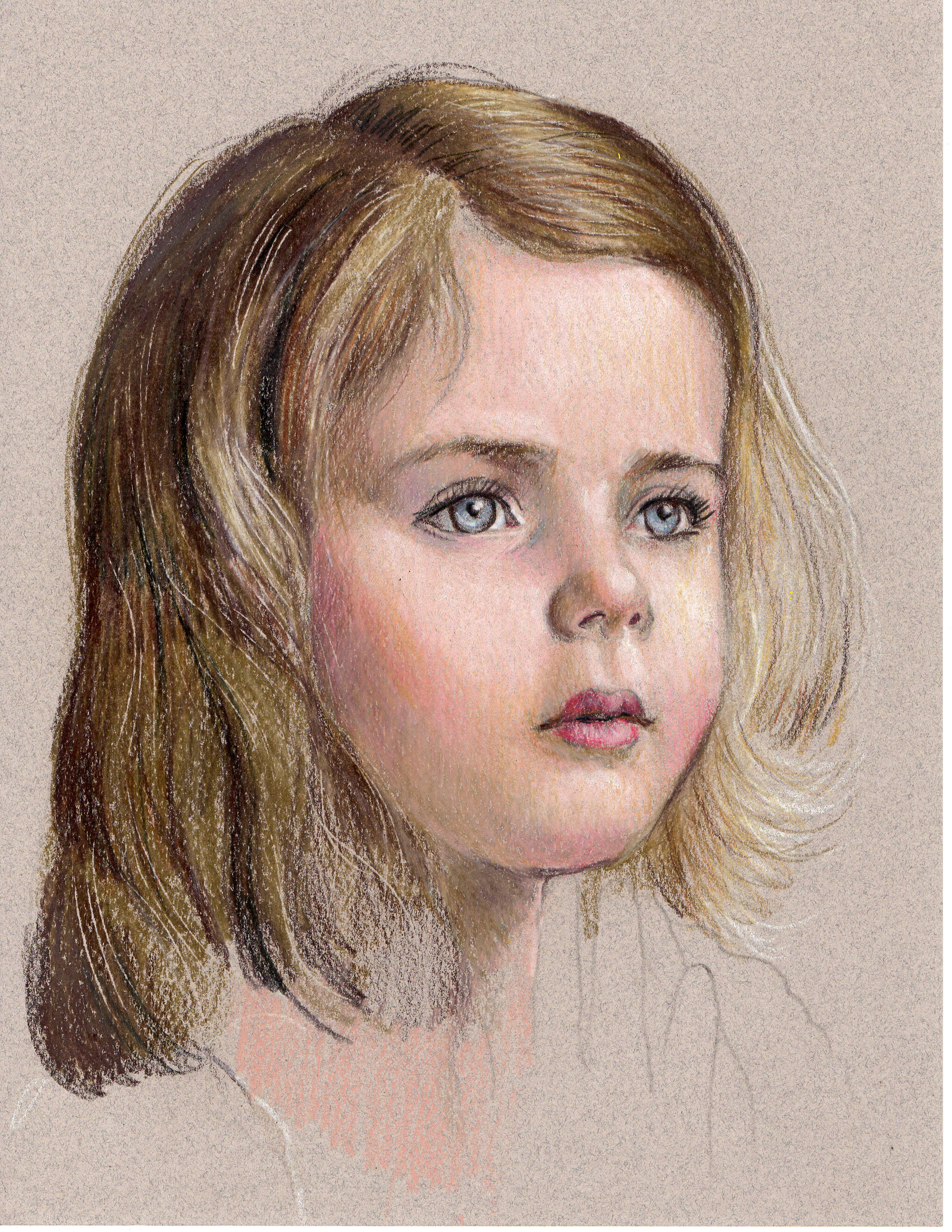 Surface and packet are included. You will be responsible for your pencils.
Visit his web site to see more examples of his work.
Student space will be limited so be sure to register soon.
Seminar fee for the 2 day is $160.