We're excited that Ros is coming back to teach for us again in 2019. 
Dates are July 24, 25, 26, & 27, 2019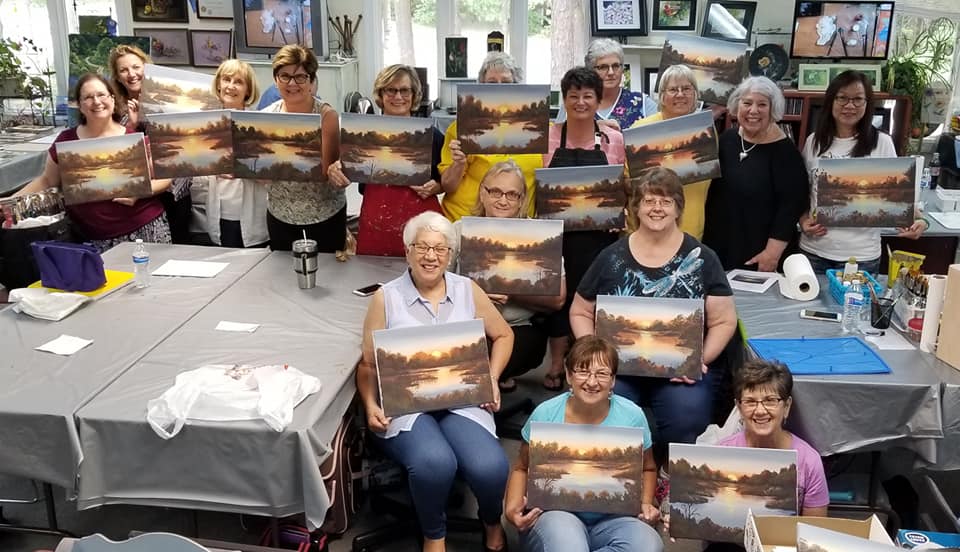 Register now for our summer 2019 4 day workshop with Ros Stallcup. We always have such fun learning from Ros as she teaches 4 entirely new projects.

This year we'll work on 4 square canvases painting designs that can be used together as a collection or individually.

It's a south east country collection with

a barn, a porch scene, a still life, and a floral.

Ros is working on our new projects now and we usually receive them in April. I'll have photos on the web site as soon as I receive them from Ros.

But don't wait, go ahead and register for your seat for the full 4 days now! You don't want to miss painting with Ros this summer at Artful Endeavors.

You can register for all 4 day now for a price break until March 1. $280 for the 4 days

after March 1, $295 for 4 days

Individual days will be available April 15.
No deposits accepted.
Save
Save
Save