Monday workshops are held at the Country Market and Creative Exchange located at 101 E Young Street, Rolesville NC.
Cardinal Design Class
Monday, Nov 7 & 14, 10:30-2:30 at Creative Exchange
Cardinal design class: Nov 7 & 14. This is a design class with lots of options. Choose a cardinal pattern that you would like to paint, Ros has some terrific cardinal patterns, and choose a background effect that you like. You'll need something for the bird to sit on such as a branch, fence, ….
If you have a painting that you are working on and would like help from me, come join us.
This is an example painted by Ros Stallcup. She has good Cardinal patterns if you need one.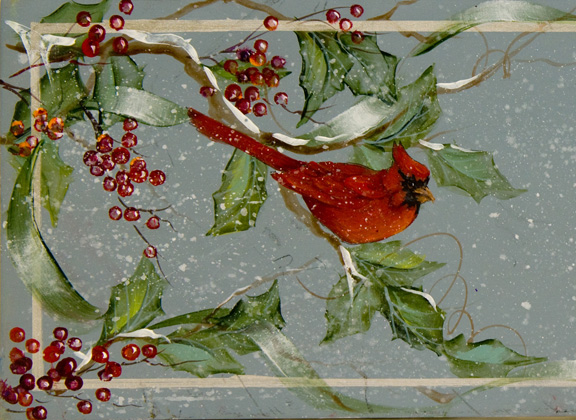 Cardinal Design $75
(You can pay with a credit card on PayPal without having a PayPal account. Thank you.)
Join us on Mondays at the Creative Exchange in Rolesville. 10:30a-2:30p
______________________________________________________