All Workshops are held at our Raleigh studio.
Register at least 1 week in advance.
Workshops and Play Days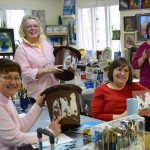 Attend our studio workshops taught by Liz focusing on a technique or concept to further your art education.
Summer Workshops 2017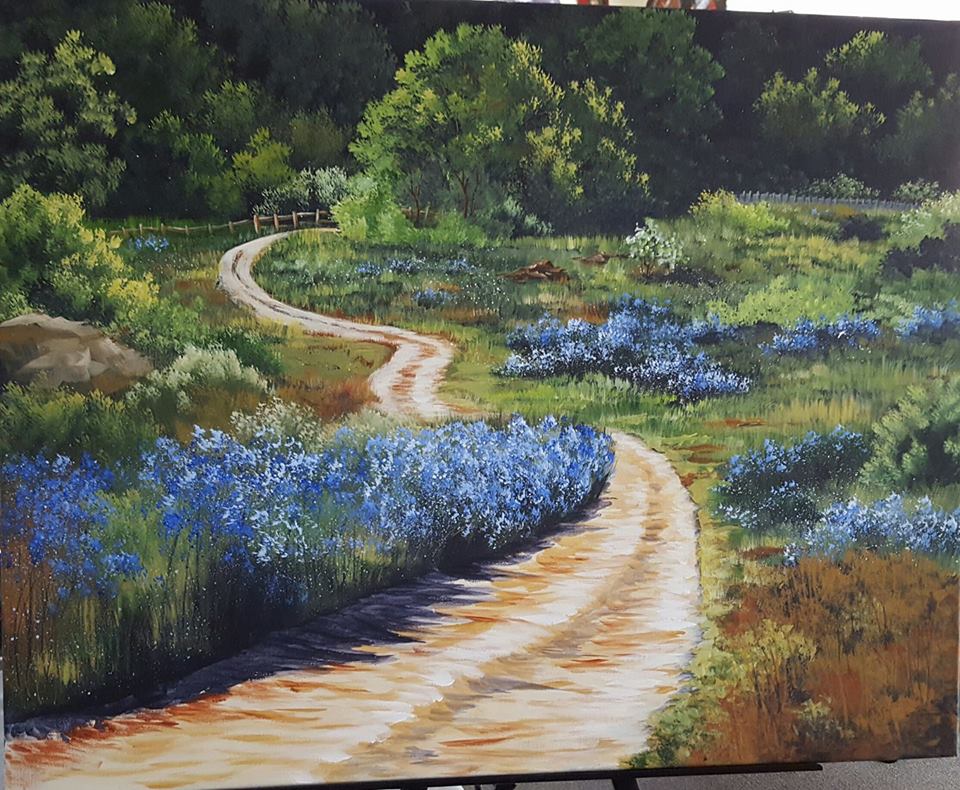 Join us for one of our 2017 summer workshops with Liz at Artful Endeavors. We'll explore our creativity with acrylics and watercolors.
Be sure to register at least 2 wks prior to class.
We need at least 4 participants to hold the class.
Saturday, Aug 12, 2017, 9a – 5pThe Road to Know-Where

You asked for a Saturday class for my Road painting and here it is. We'll use my basic road design and you can add elements to make it your own. We've had such fun with this idea and students have created such imaginative paintings. I'm looking forward to seeing your creations.

Choose a size that you can complete in the workshop.

(photo above)

Register by Aug 4, 2017

Road to Know-Where
Paint with a nationally known teacher in one of our seminars featuring their style and special abilities. 2016 Seminar Schedule features exciting seminars with nationally know artists
Mark Polomchak:  This fall, 2017  Those of us who painted with Mark last fall enjoyed painting with him so much that I invited him to return to teach for us at Artful Endeavors in 2017. Mark's skill, patience, and humor make this an awesome seminar.
Kathie George: Kathie is back with us  Nov 13-15, 2017!  And yes, we will do a batik this year by request.
Save