Monday workshops are held at the Country Market and Creative Exchange located at 101 E Young Street, Rolesville NC.
Autumn Road
Monday, Sept 12 & 19, 10:30-2:30 at Creative Exchange
A road to lead us into the painting and autumn colors to encourage us to feel the excitement in the air brought by cooler temperatures and the change of seasons. Roads in the mountains always intrigue me as in this photo that I took several years ago.
I've painted on an 11 x 14″ canvas with DecoArt Traditions and Americana Acrylics.
Autumn Road in progress.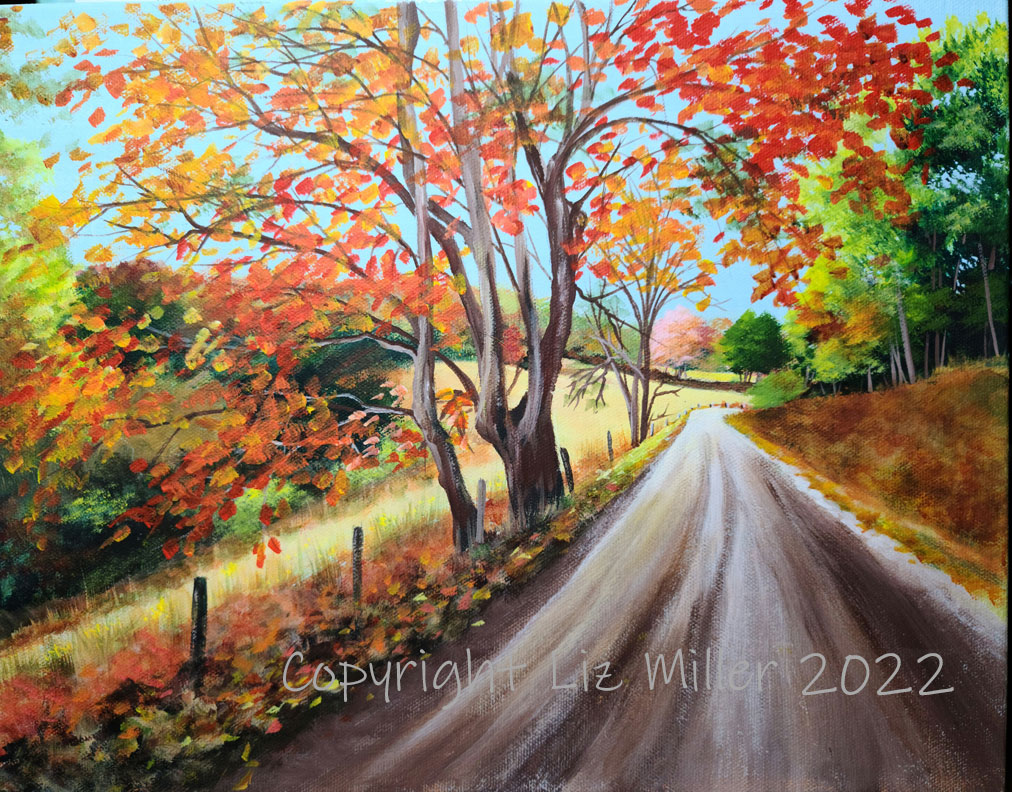 Autumn Road $75
(You can pay with a credit card on PayPal without having a PayPal account. Thank you.)
Join us on Mondays at the Creative Exchange in Rolesville. 10:30a-2:30p
______________________________________________________
Autumn Water Reflections
Sept 26 & Oct 3, 2022, 10:30a-2:30p
Vibrant autumn colors reflected in water with ducks swimming across. From a photo I took years ago in the North Carolina mountains.
In this painting we'll work on colorful reflection and the effects of moving water.
I've painted on a 6 x 12″ art board with DecoArt Traditions paints. Traditions have wonderfully vibrant pigment and are excellent for creating fall colors. I'll have paints for those who don't have Traditions already.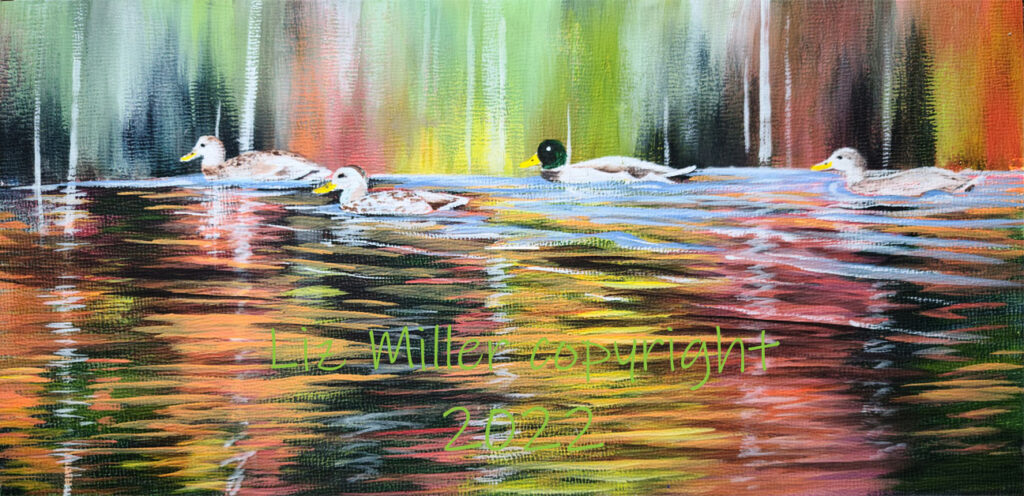 Autumn Water Reflections $75
(You can pay with a credit card on PayPal without having a PayPal account. Thank you.)