All packets are e-packets designed by Liz Miller CDA. Each project is taught in a step by step manner to increase your art skills and knowledge. Instructions, pattern, and photo will be emailed.
You have permission to paint for your own use and sell your painting. Contact Liz Miller for permission to teach. Each student should purchase a packet.
Reproduction of the packet, including images, is strictly prohibited . Any unauthorized use will be prosecuted to the fullest extent of the law. Copyright Liz Miller CDA.

Packets will be emailed when purchased. Slower on weekends.
White Hydrangeas and Lunaria
White Hydrangeas and Lunaria is my own design from a still life set up. I love painting hydrangeas and the lunaria are such fun. Add a little pink and it's a fun design.
Acrylic on canvas.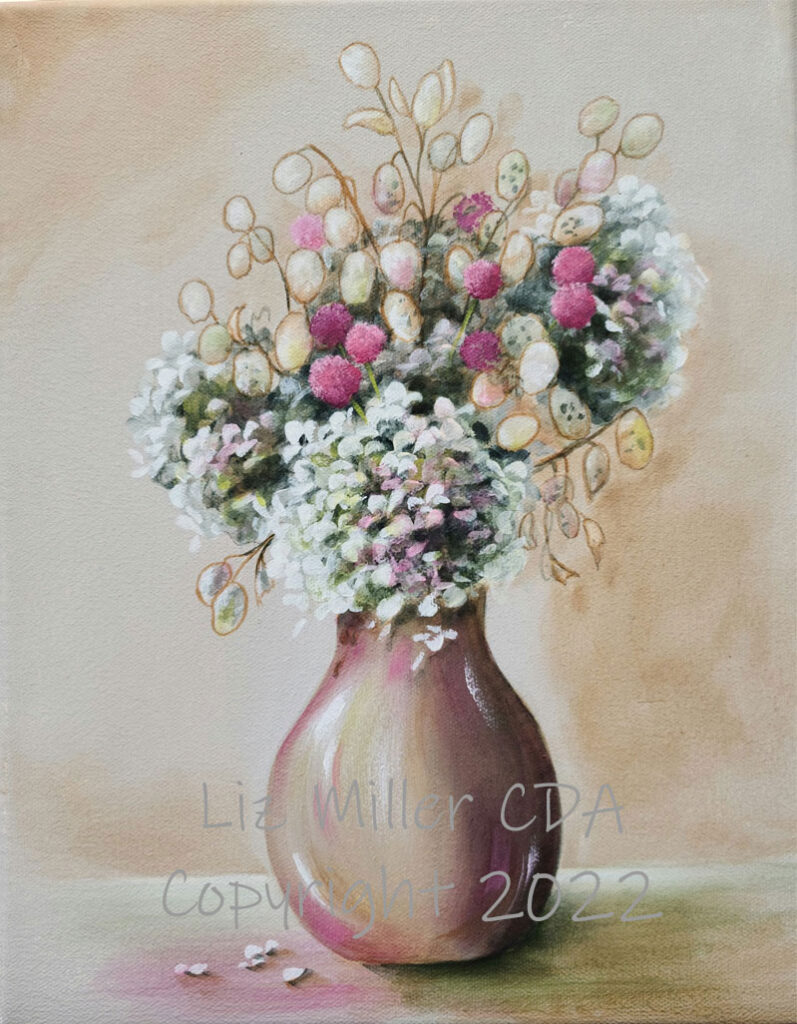 White Hydrangeas and Lunaria $12
_________________________________________________________
Chicory
DecoArt Americana acrylic on 8 x 10 canvas or your choice of surface.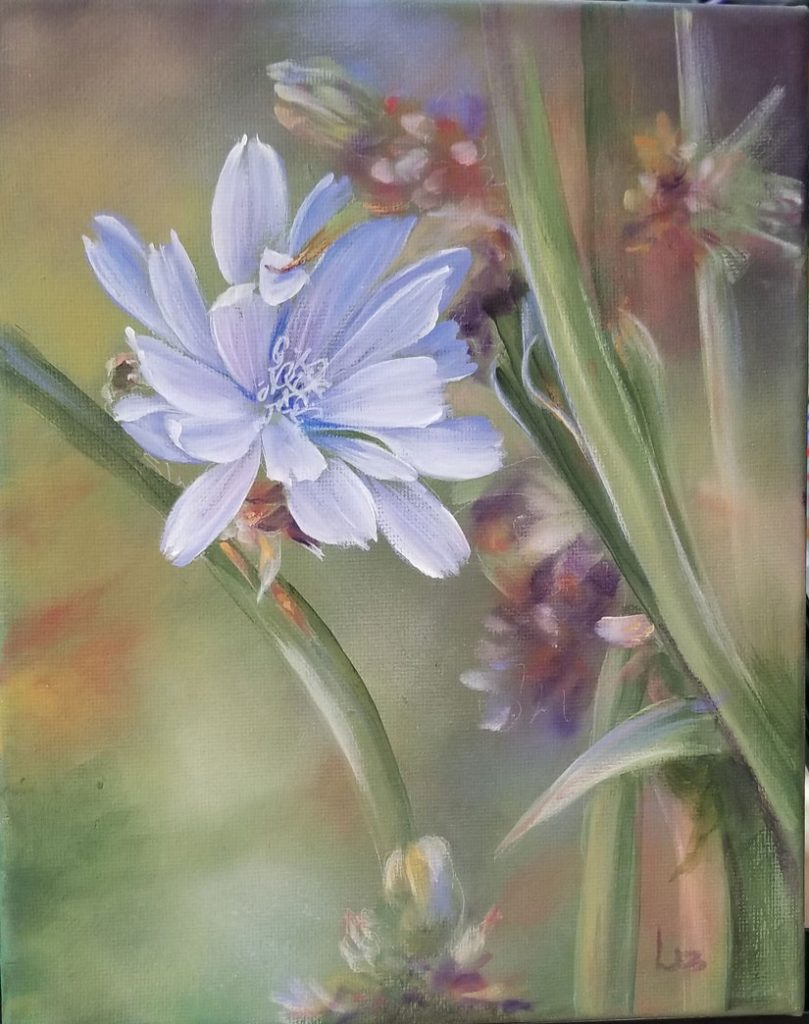 Roadside Chicory $12
__________________________________________________
Allium and Lavender
Surface is 8 x 16″, DecoArt Americana Acrylics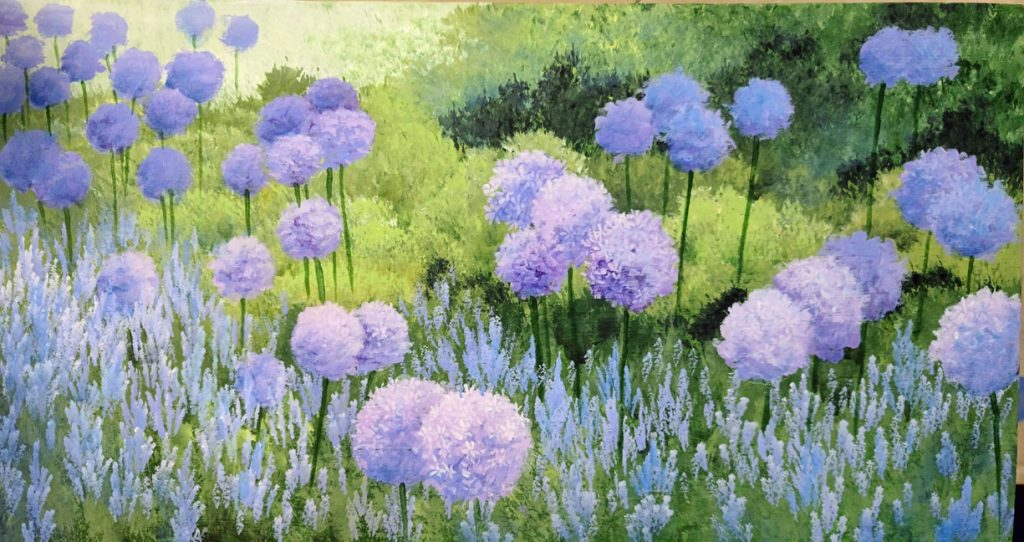 Allium and Lavender, $10
_________________________________________________________
Amaryllis
Surface is 5 1/2 x 11″, DecoArt Traditions Acrylics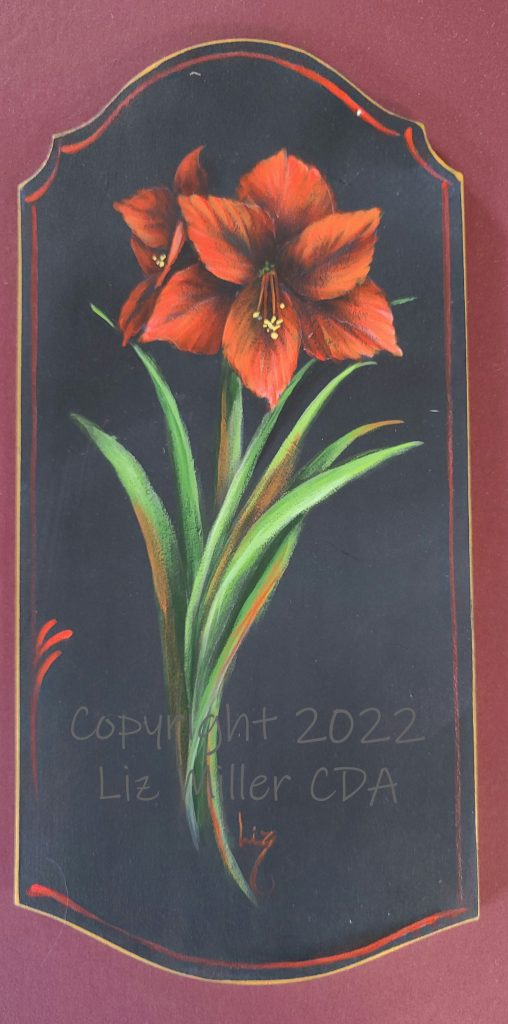 Amaryllis, $10
__________________________________________________________
White Cone Flower
8×10″ DecoArt Americana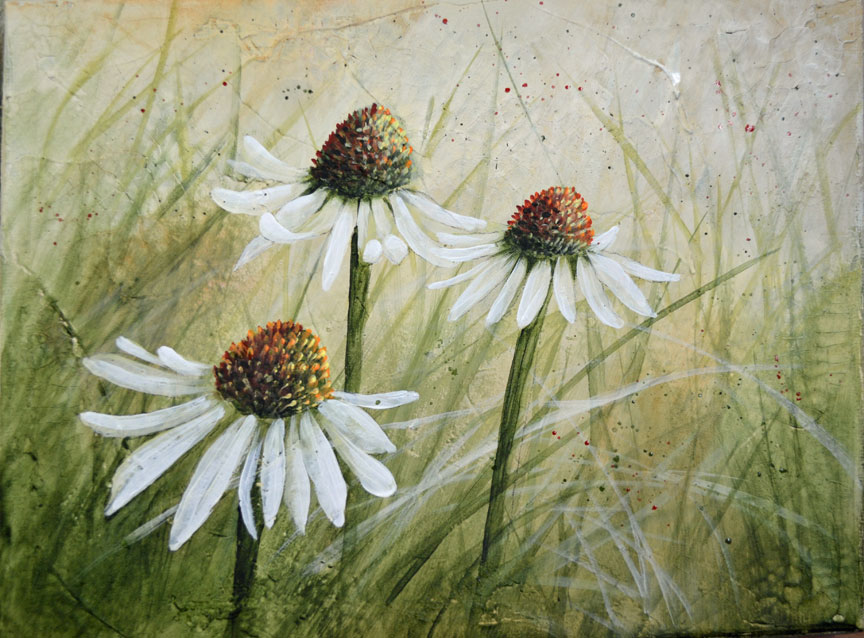 White Cone Flower $8
____________________________________________________
Cobalt And Hydrangeas
16 x 20″, DecoArt Traditions and Americana Paints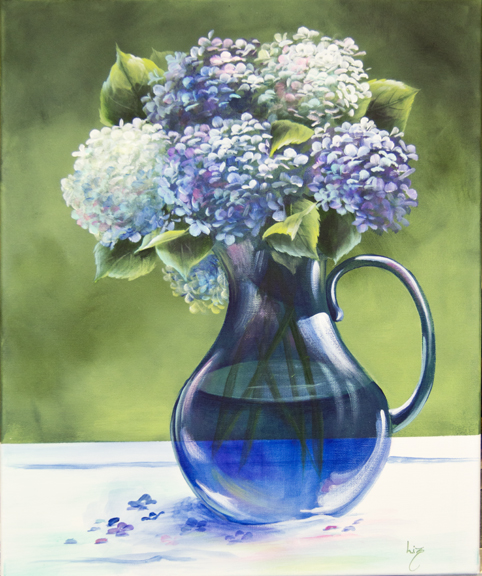 Cobalt and Hydrangeas $12
_________________________________________________________
Pink Hydrangeas
12×16″, DecoArt Traditions and Americana Paints
Pink Hydrangeas $12
________________________________________________________
Butterfly in White
12 x 12″ Artist Panel or Gesso Board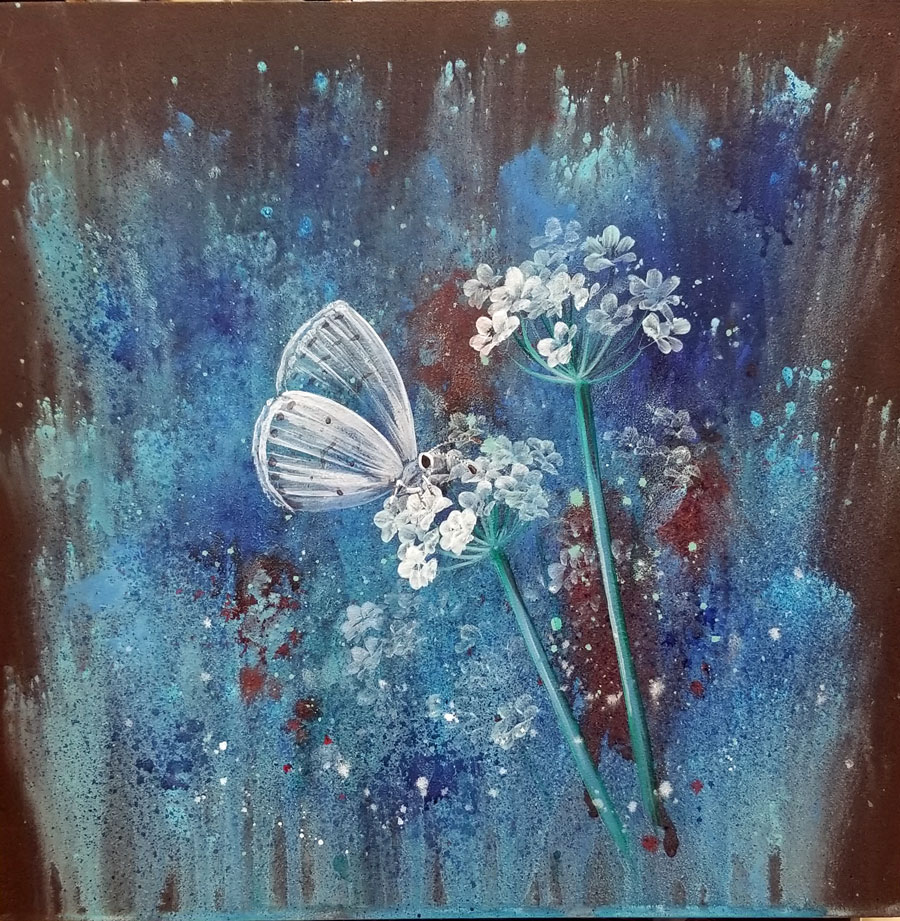 Butterfly in White $12
____________________________________________________________