Acrylic, 8 x 10″ on your choice of surface.
Roadside Chicory Class is available on Face Book as videos. When you register for the class I'll send prep, photo, and line drawing as well as an invitation to the class. You must have a Face Book account to join the class group.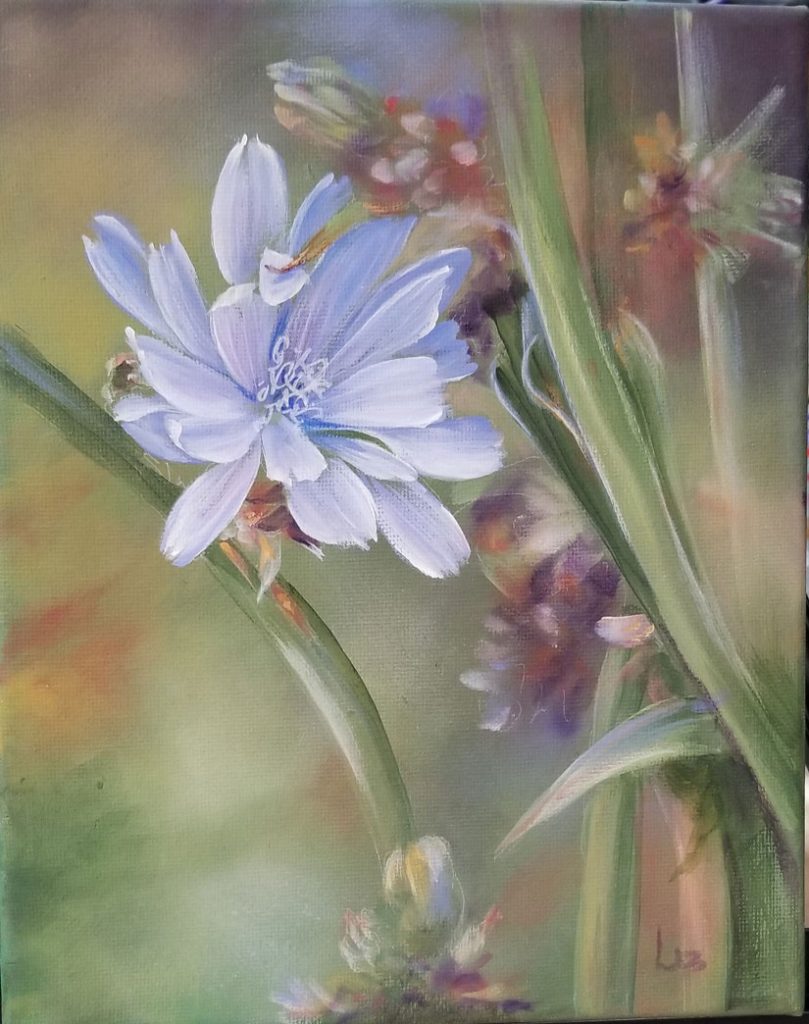 I love wild flowers and liked the soft background and strong center of interest of the photograph I took. I learned quite a bit from creating this painting and would like to share what I learned with you.
I've painted using DecoArt Americana Acrylics on an 8×10″ canvas but you can choose your surface. I encourage you to use the supplies that you have.
Roadside Chicory: $50
(You can pay with a credit card on PayPal without having a PayPal account. Thank you.)