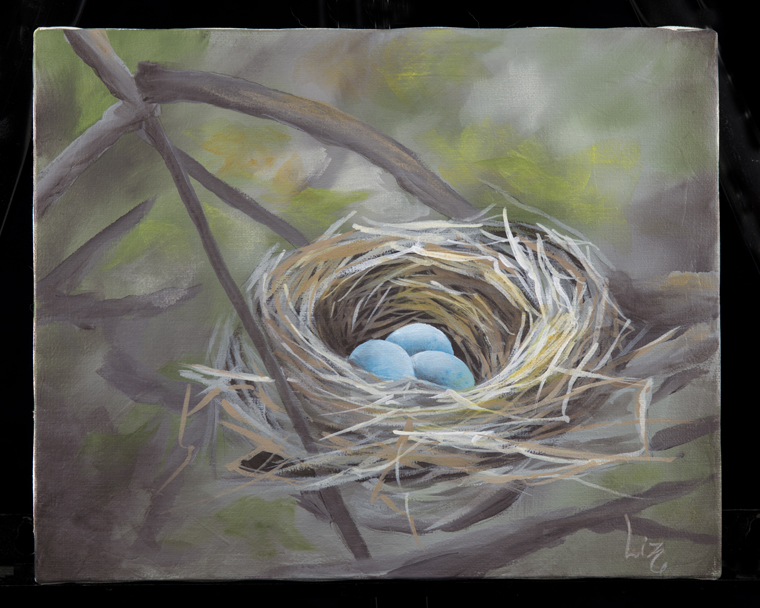 Acrylic Painting Play Day!  Introduction to Acrylic Painting
June 7, Tue am 10a-1p  or June 8, Wed pm 6p-9p
$40
Join us for a fun session of acrylic painting. I'll have all the supplies and surface ready for you to paint our Waiting To Hatch, bird's nest.
No experience is necessary, just the desire to learn some painting techniques and have fun. I'll teach this project in a step by step manner that is easy to follow.
Bring a friend or several and let's enjoy a morning or evening of painting.