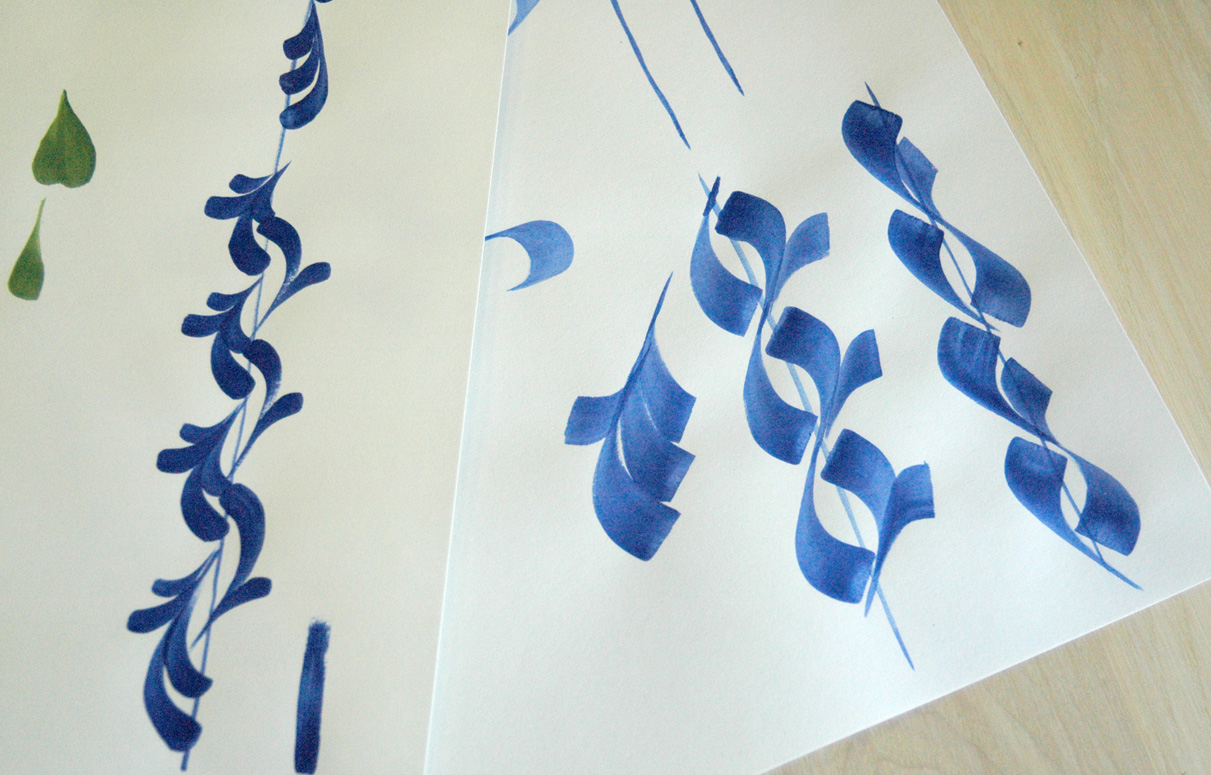 Practice Tip For Strokes and Line Work:
It's more fun to practice stroke work if you give yourself the project of creating different stroke borders. Each time come up with a different border using various brushes, strokes, and embellishments. Save these borders as future reference. Explore your creativity with borders and stroke embellishments.
You can use any paper for practicing your strokes and line work.  Some paper is very porous and has a lot of drag to it so just use plenty of paint.
One good idea for practicing is to use "write on" transparency film which you can find at any office supply store.  The film will stroke very smoothly and you can just wipe the paint off if you do this before it dries.  If you would like to save your practice for reference all it to dry.  These sheets will fit into sheet protectors to keep in a notebook.
Transparency film is good for trying out colors or placement for something like a ribbon or a stroke border.  Place the film over your surface, paint with a possible choice of color or technique, and see if you like it or want to try something different.
Enjoy practicing.
Liz