I've been busy developing the concepts, designing, and painting new classes for our Sept schedule. Of course lots of my inspirations come from our terrific students who are always wanting to learn and explore.  And who come up with challenging ideas.
Since the holiday season always comes upon us quickly our students have encouraged me to bring out the holiday designs.
We've started the Halloween painting with Midnight Howl, a spooky Shirley Wilson design. We're painted this in one class and will begin it in Cary next Tue evening, Sept 8.  There's still time to join us.
And then there is always Santa!  Everyone get an opportunity to paint this whimsical fellow, a Shirley Wilson design also.  Shirley Wilson's Star Santa
Classes start:
Sept 16, Wed am in Raleigh, 10a-2p.
Sept 22. Tue, 6:15-8:15 in Cary
Oct 3, Sat, 10a-2p Raleigh.
And then there is my watercolor Black Capped Chickadee.  I'm learning more and more about watercolor and enjoying them very much. We've wanted to paint a bird in Susan Crouch style and here is my version. I was very pleased with this one.
Class starts Wed am, 10-2p, Raleigh.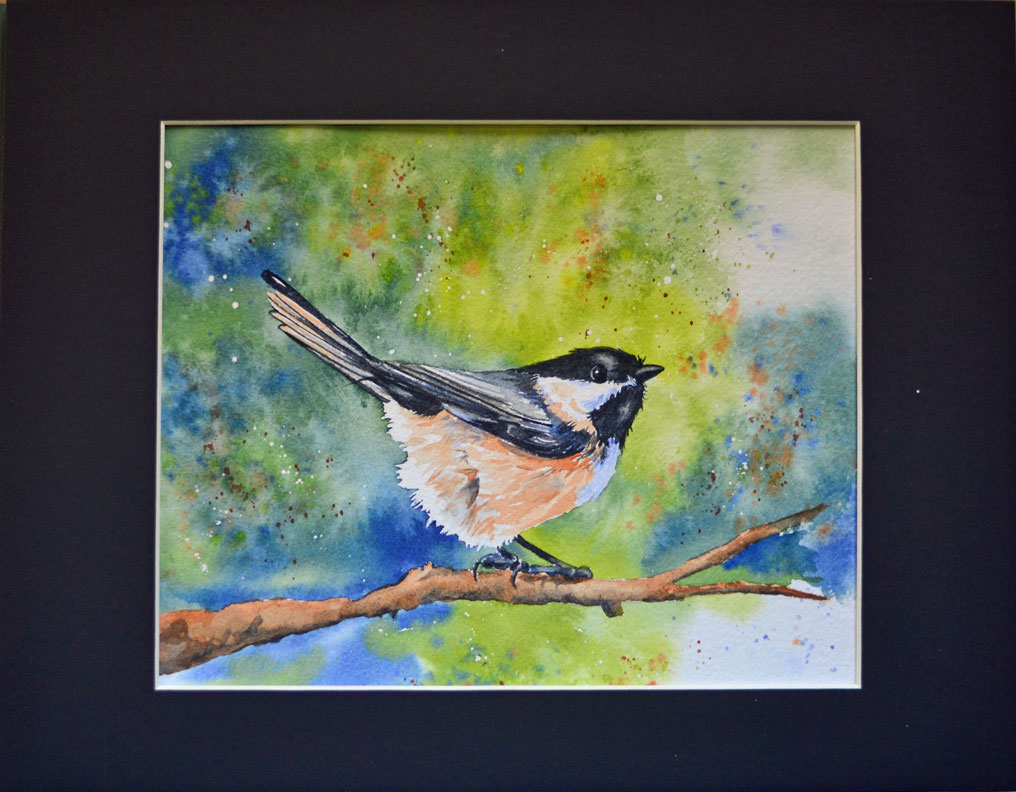 Our Floral Still Life intensive workshop is coming up soon, Sept 26 & 27 to be exact. If you haven't registered yet. We're almost full.
We love to have you join our Sept learning opportunities at Artful Endeavors. I'm learning so much and am excited about sharing with you.
Come join us!  Liz