This class is available on Face Book as videos. When you register for the class I'll send prep, photo, and line drawing as well as an invitation to the class. You must have a Face Book account to join the class group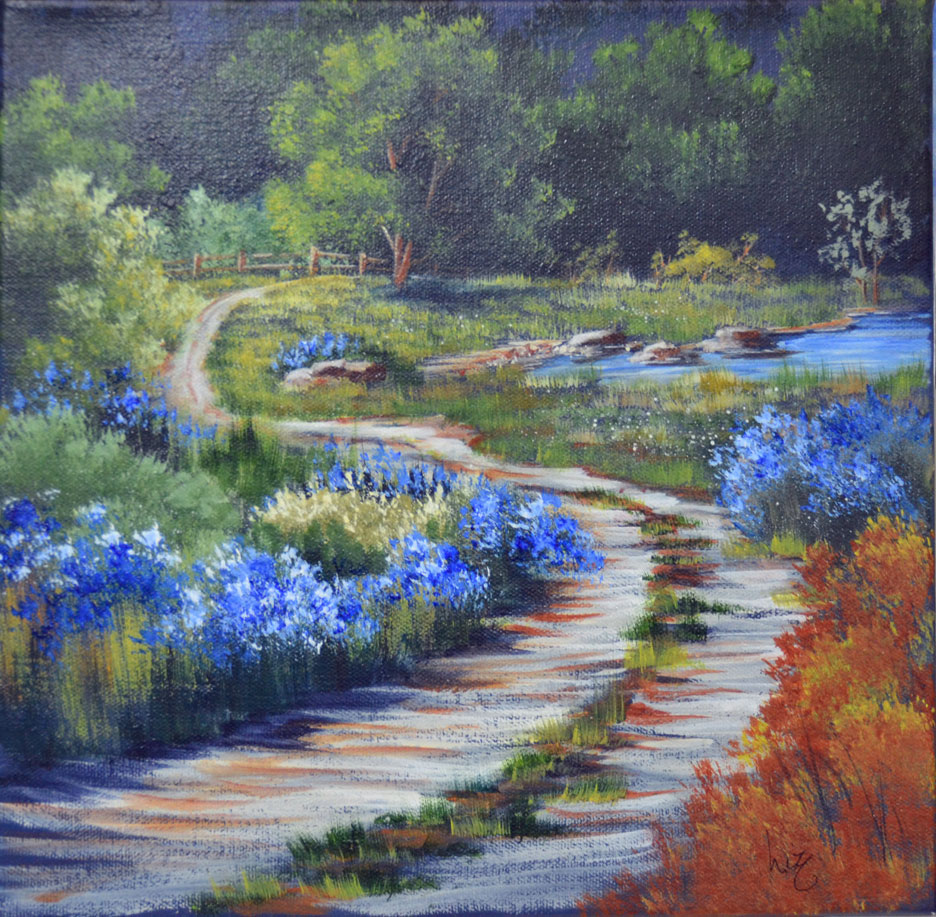 This painting was inspired from a photo I took in the Tennessee mountains. I was fascinated by this small road beside the highway, with the beautiful flowers that grew in the early summer and the road that disappeared. The scene was cluttered with road construction equipment and an asphalt pad so here is my artist's interpretation. Let your imagination wander down the road to find what's around the curve.

Road to Know-where: now $40

(You can pay with a credit card on PayPal without having a PayPal account. Thank you.)

My original version of this scene was a 20 x 20″ canvas. For the class I'll demo on a 12 x 12″. This scene give us lots of variations that we can create.

The videos are available for you to watch as many times as you would like, rewind, and view again. Ask questions in comments and I'll answer or you can send me an email. Enjoy!
Join me for some fun learning.