Painting light after all is what we are doing in our artwork. Light creates volume, sets the mood, creates interest, and gives your painting life. In our classes we've been concentrating on different lighting situations recently in our landscapes and our upcoming seascape. I thought I would share my thoughts and preparation for painting the Bass Harbor Light.
I was asked by one of my students to paint the Bass Harbor Lighthouse in Maine so I began to research the structure and different lighting options. I decided that I wanted to make the light house stand out through my use of light and detail. I wanted the lighthouse to have the most detail and gradually use less and less detail as I moved away from the center of interest. Of course, that's the way to create a center of interest.
Being a sky enthusiast, I love watching clouds and the colors in the sky at different times of day, I've taken lots and lots of sky and cloud photos. This was a good opportunity to go back through my photos as inspiration for the sky in this painting. I found the color ideas and cloud formations to create drama and decided where in my painting I needed to have the most vivid colors and active clouds to call attention to the center of interest.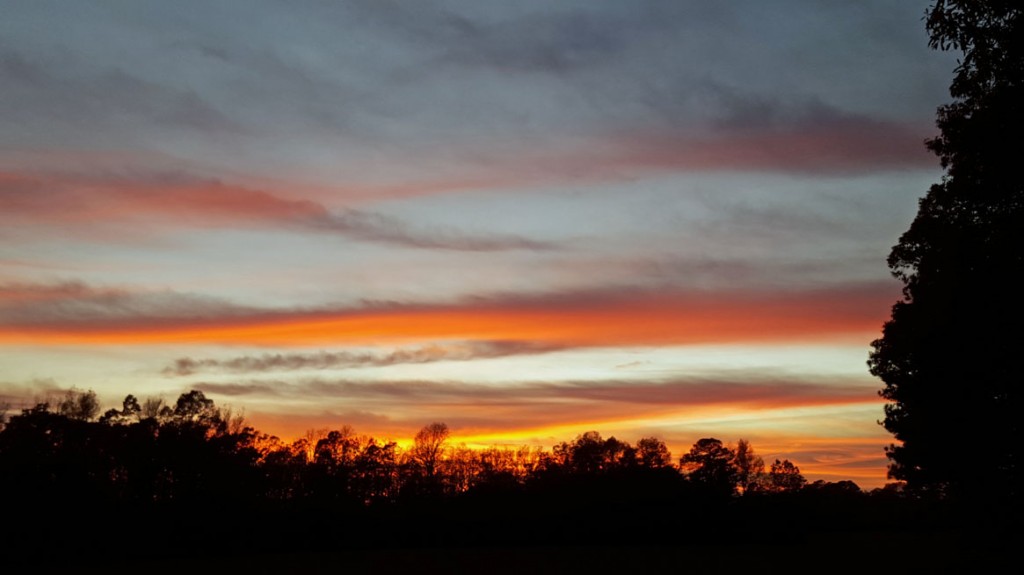 Sunset clouds inspiration
Next I decided on the size canvas I would use, actually I went to my stock of canvases and discovered the 12 x 24″ which I though would add even more drama to the painting.
I created my drawing of the lighthouse, sized it, and positioned it roughly on my canvas since I would be covering it up when I added the sky. I used DecoArt Traditions paints because I like the vividness of the colors and quality of the paints, just right for a dramatic sky.
Half of the work of creating a painting goes in the research and preparation before I ever pick up a paint brush. I sketched a thumb nail of my design and when I was satisfied with placement and possible colors I was ready to choose my paints and begin the sky.
I had decided on an evening sky with strong sunset colors just before the sun goes beyond the horizon so I chose oranges, yellows peaking through a dark blue sky. Then I applied my first layers of paint for the sky and water.
I'll continue my process in my blog so check back to see how I progressed and what needed adjusting as I painted. As you see there will be a lot of changes made.
Or even better, you can join one of my classes at Artful Endeavors and paint along with me. Check the schedules for the Raleigh day class and the Cary evening class. I've been asked to hold a Saturday class and I'm looking for a day that works. Let me know if you would like to come paint with us any of these times.