Into the Woods
Pastel on sanded paper. 9×11″. Liz Miller CDA. From the artist's photo.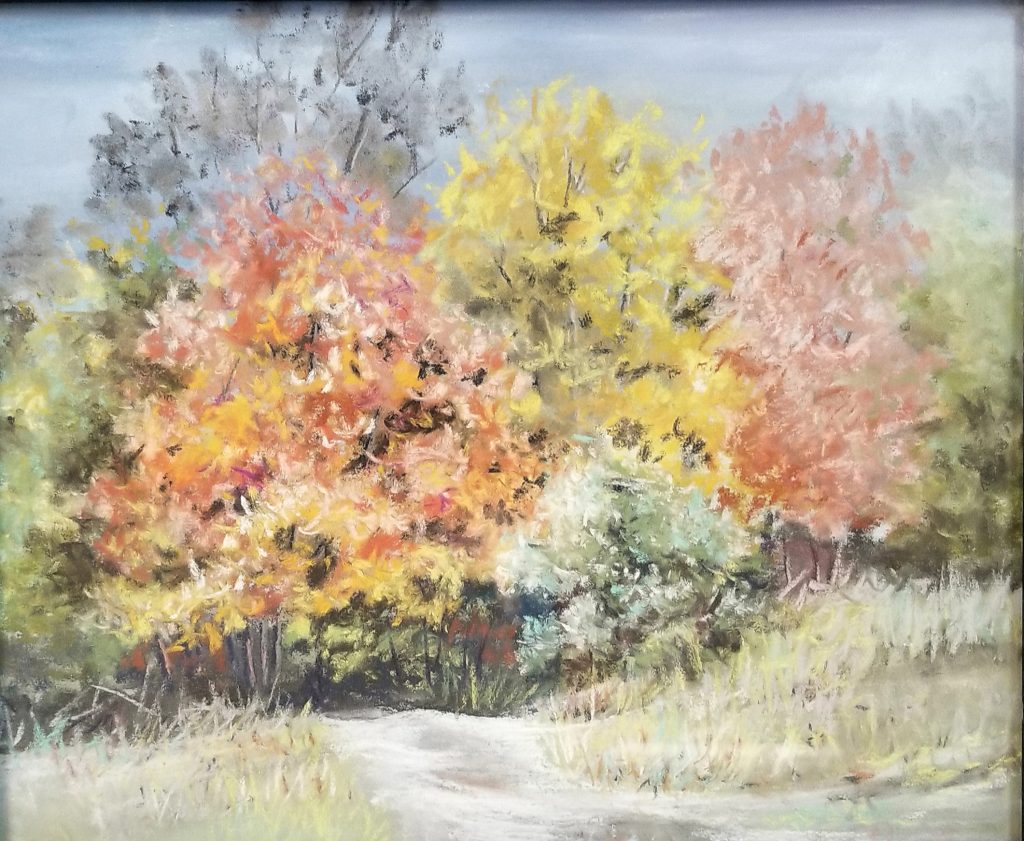 Into the Woods pastel class is available online on Face Book. Videos of the class are there for students to view as many times as they would like and take them step by step through the art theory and techniques used. Many students like to watch the demo and then go back with the videos to paint. I'll have the supply list for those registered so that can order supplies if you need them.
I have used NuPastel semi hard pastels and Stabilo CarbOthello pastel pencils. Let me know what pastels you have and we'll see what other supplies you might need. I enjoy the sanded paper but you could use another paper if you prefer. Pastels and sanded paper can be ordered from Dick Blick or Jerrys Artarama.
My inspiration for this painting is from one of my own mountain photos. My challenge was to create interest in the line of trees, develop the center of interest, and lead the viewer through the painting.
Plan to join us.
Into the Woods Pastel: $55
(You can pay with a credit card on PayPal without having a PayPal account. Thank you.)
The class will not post on the Artful Endeavors page and only registered participants will have access to the class page. When you register for the class you will be agreeing to not share the class with anyone not registered. Fees help to pay studio rent and keep a roof over it for when our Sawmill Studio classes resume.