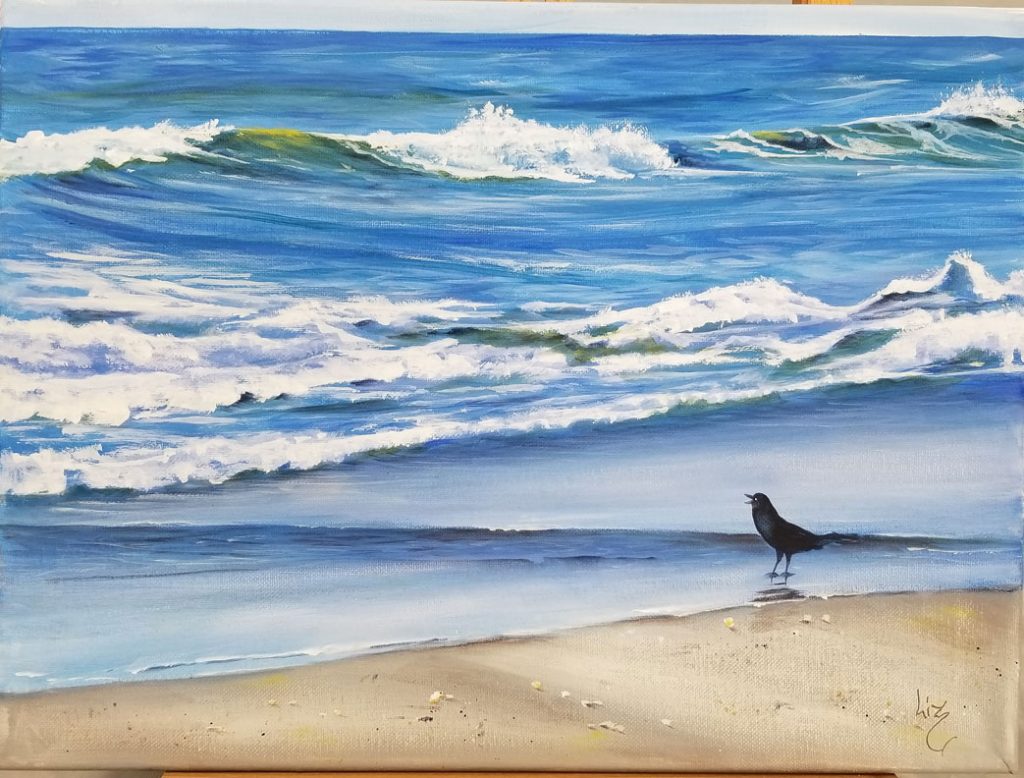 Crow's Ocean View is a 2 day Face Book Live class on Aug12 and 14, Wed and Fri from 10am – 11:30am. After the Live portion the class is available as video for registered participants to view as many time as they would like.
If you are not available at the Live dates the videos are still available for you to view at your convenience.
During my family summer beach trip I love to take reference photos of the beach and the ocean. This is from a photo I took a few years ago. I love the wave action and was fortunate with this photo to catch a crow looking out to sea.
I created this painting to evoke the feeling of space, of the freshness of a sea side morning.
This painting is done in DecoArt Acrylics on 12 x 16″ canvas. I encourage students to use supplies on hand.
Crow's Ocean View $50
(You can pay with a credit card on PayPal without having a PayPal account. Thank you.)