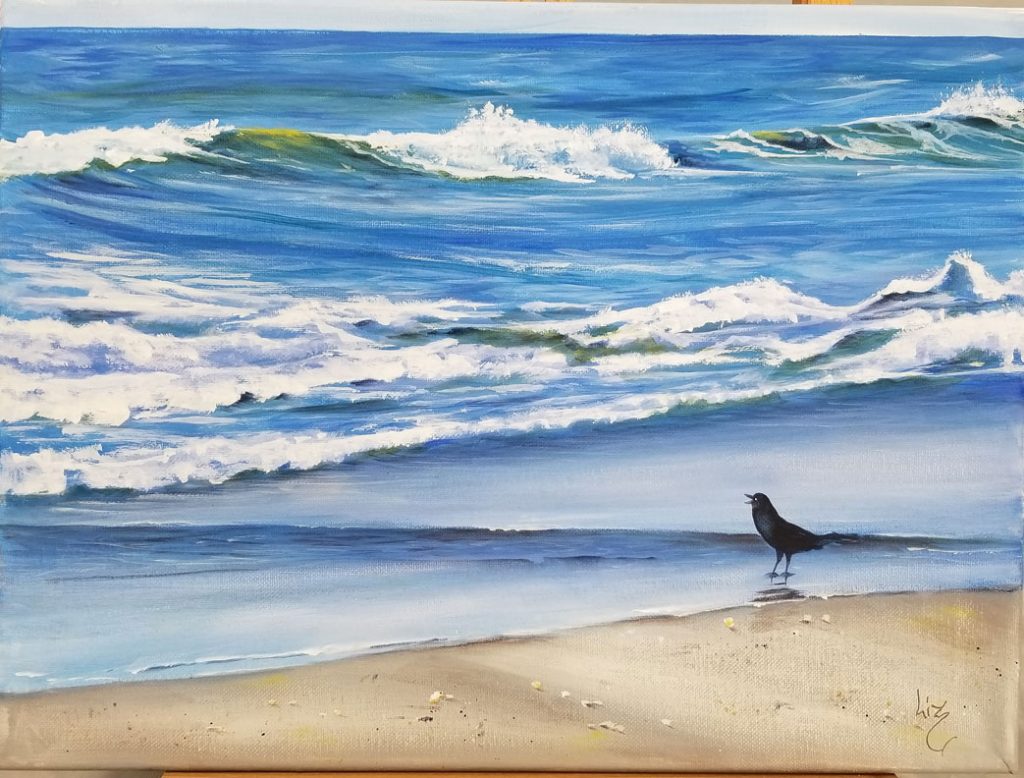 Crow's Ocean View is available on Face Book as videos. When you register for the class I'll send prep, photo, and line drawing as well as an invitation to the class. You must have a Face Book account to join the class group.
This video class was recorded during the class taught by Liz Miller.
During my family summer beach trip I love to take reference photos of the beach and the ocean. This is from a photo I took a few years ago. I love the wave action and was fortunate with this photo to catch a crow looking out to sea.
I created this painting to evoke the feeling of space, of the freshness of a sea side morning.
Classes are skill oriented: I'll teach the art theory and technique for this painting. I hope to inspire your creativity while challenging you to increase your knowledge and skills.
This painting is done in DecoArt Acrylics on 12 x 16″ canvas. I encourage students to use supplies on hand.
Crow's Ocean View was $50, now $25
(You can pay with a credit card on PayPal without having a PayPal account. Thank you.)