May 19 and 26, 2021, 11a-12:30p
This painting was inspired by Trudy Beard's cottages and flowers. The shed is from a photo by my husband taken in the NC mountains and I love the shape. Of course I had to add a couple of cats to bring life to my painting.
This painting offers lots of variations that you could add to make it your own. Think of what you would like to add to your scene and the colors you would like to use for your flowers.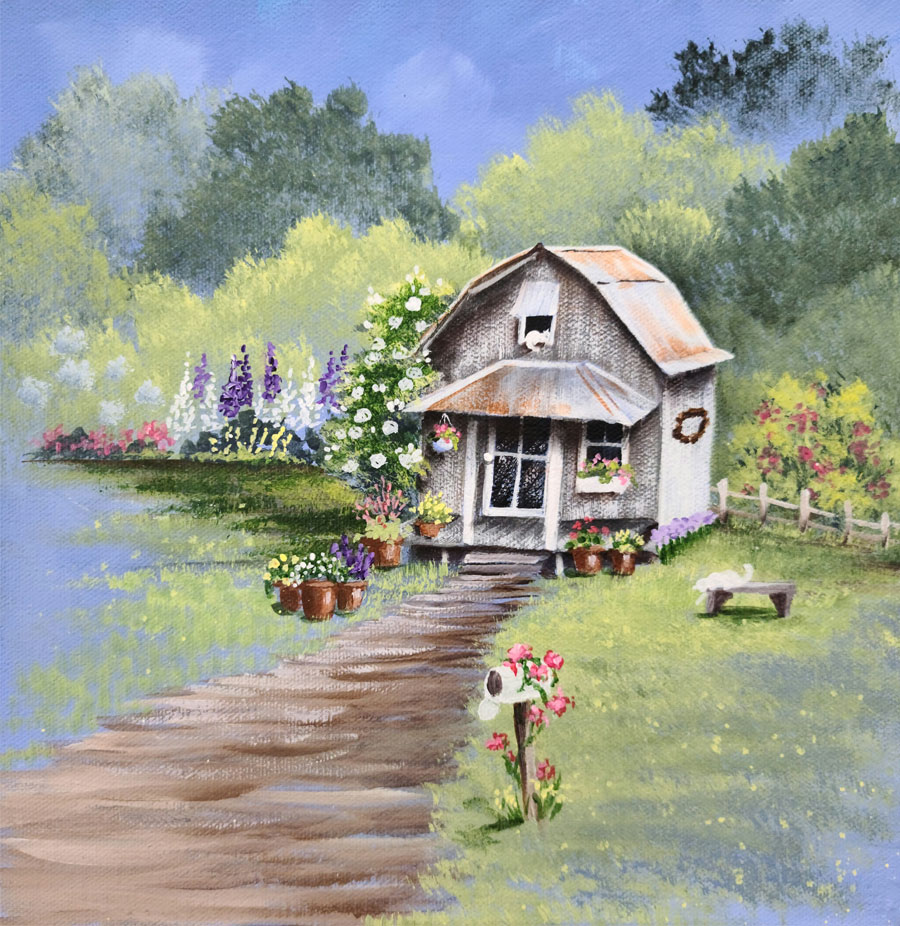 I've painted on a 10 x 10″, 1 1/2″ canvas but you can choose any similarly sized surface, square or rectangular.
Classes are skill oriented: I'll teach the art theory and technique for this painting. I hope to inspire your creativity while challenging you to increase your knowledge and skills.
This class will be offered as a YouTube Live class on May 19 and 26, 11am. After the class videos will be available on YouTube for those registered for reference. Classes will be approximately 90 min each.
Garden Shed $40
(You can pay with a credit card on PayPal without having a PayPal account. Thank you.)
Registration information: When you register for the class I'll send prep, photo, and line drawing. I'll send the link for our class the week of the class. You will need to have a YouTube account to comment on the class.
The videos are available for you to watch as many times as you would like, rewind, and view again. Ask questions in comments and I'll answer or you can send me an email. I'll be glad to give critiques by email. Enjoy!
Join me for some fun learning.