Class is on Sale until the end of Oct!
This class is available on Face Book as videos. When you register for the class I'll send prep, photo, and line drawing as well as an invitation to the class. You must have a Face Book account to join the class group.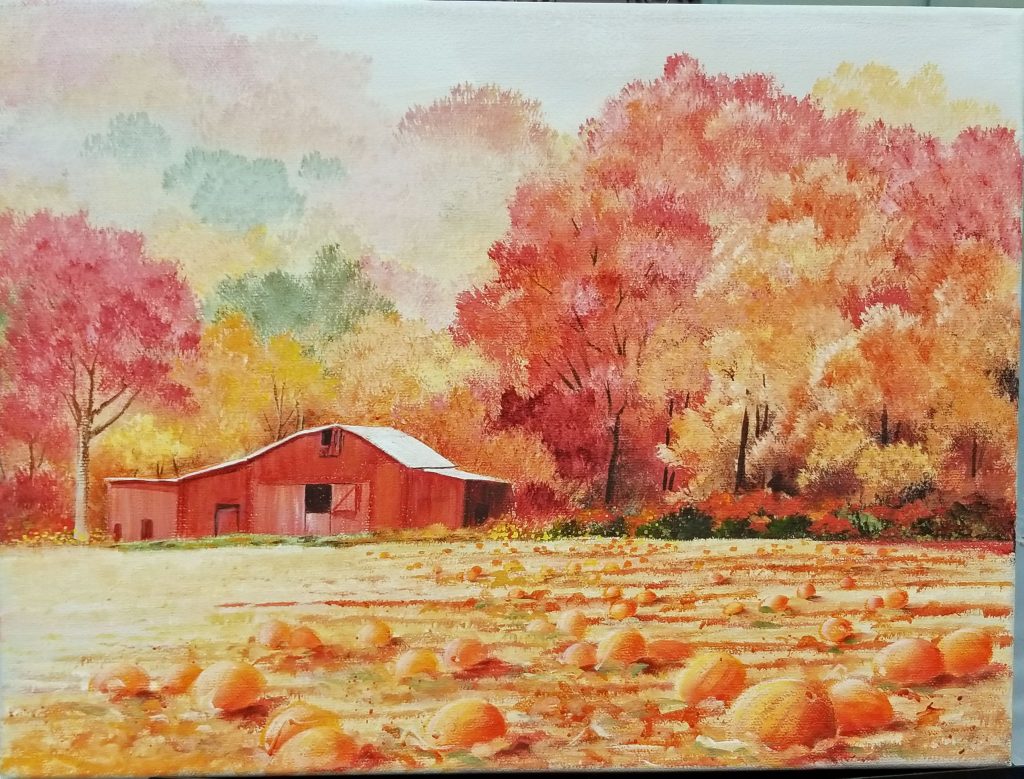 This painting was inspired actually by 2 photography that I took in the NC mountains. I love the fall colors and old barns. Here was an opportunity to paint with the wonderful warm fall colors while creating depth.

Take a deep breath. Feel the hint of cool excitement in the air. Let's let our imaginations take us there.

Liz Miller CDA
My canvas was 12×16″ and painted with DecoArt Americana and Traditions paints. Some of these colors are achieved with the DecoArt Traditions paints and if you haven't tried them I encourage you to do so. You are welcome to use the supplies on hand.
The videos are available for you to watch as many times as you would like, rewind, and view again. Ask questions in comments and I'll answer or you can send me an email. Enjoy!
Join me for some fun learning.
Register now! Pumpkin Field Special until the end of October!! $30 (You can pay with a credit card on PayPal without having a PayPal account. Thank you.)