There is much satisfaction to be gained from painting a beautiful, graceful flower. If you're painting flowers, you'll most likely paint leaves with them. Actually many flower petals or what we call petals, are really leaves and even more flower petals are painted similar to leaves. So it's important to understand and learn to paint generic leaves and how this applies to most leaves.
In our leaf study class you learn how to use values to create a realistic appearing leaf. We'll use acrylic paints but the theory applies to any medium. We'll review side loading and using the flat brush for floating along with brush techniques.
I've painted on a 7 1/2″ x 10″ journal in DecoArt Americana Acrylics. Any paints will work and you can choose any surface that is appropriately prepared. Class instruction includes photo, worksheets, pattern, and instructions.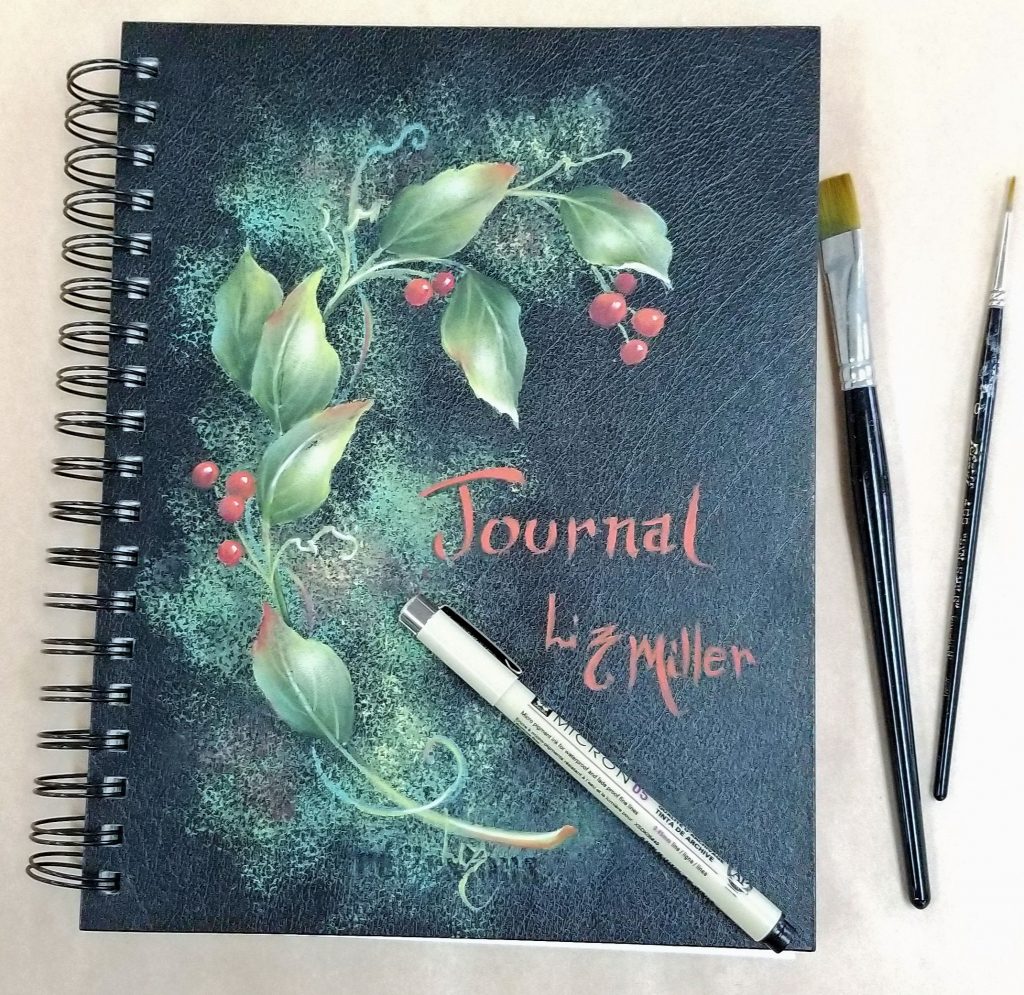 Leaf Study Journal Workshop. $40
(You can pay with a credit card on PayPal without having a PayPal account. Thank you.)
Journals are a great place to keep information that you might want to review later. You can save ideas, notes, clippings, sketches, thoughts, and class instructions. This is for you so you can add anything you would like.
Classes are skill oriented: I'll teach the art theory and technique for this painting. I hope to inspire your creativity while challenging you to increase your knowledge and skills.
The videos are available for you to watch as many times as you would like, rewind, and view again. Ask questions in comments and I'll answer or you can send me an email. Enjoy!
Join me for some fun learning.