All Raleigh classes are held in our Sawmill Studio.  
 Visit our class schedule pages to see our upcoming projects and register.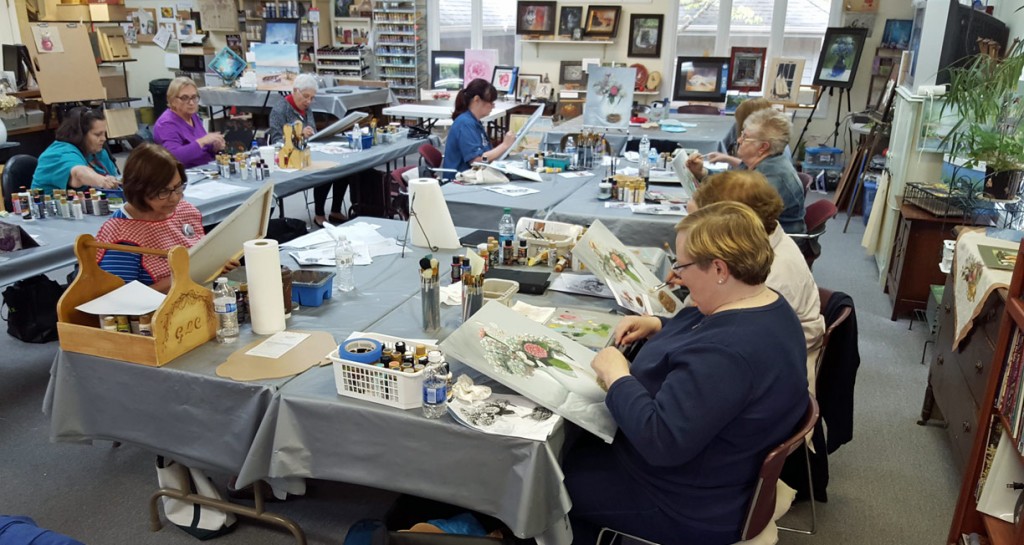 Wed am  10a – 2p ( with lunch break)
Cary Classes:      Tue evening  6:15p -8:15p
Workshops: at the Raleigh Studio.
Raleigh Classes:  Tues am open class:  10a – 12:30p    Our Tue am classes are open to students who would like to make up a missed class, those who want to work on an independent study painting with assistance from Liz, or students taking our Basic Painting Course.
Tue am open class
single day  $28    4 days         $112  
Save