This class is available on Face Book as videos. When you register for the class I'll send prep, photo, and line drawing as well as an invitation to the class. You must have a Face Book account to join the class group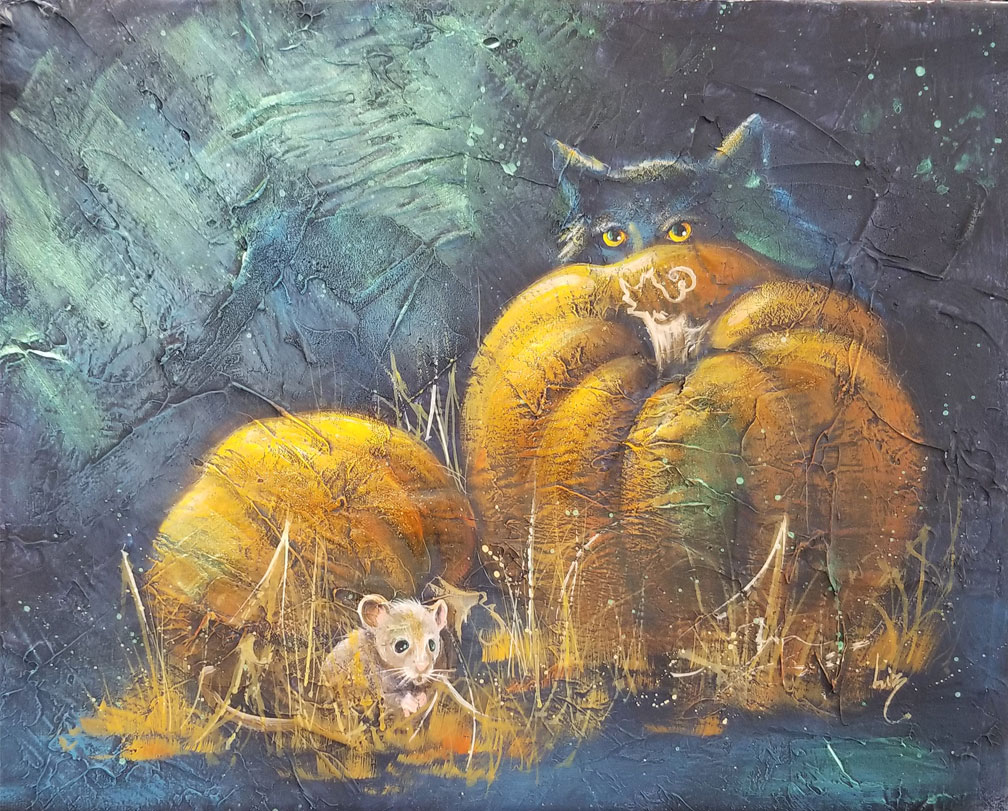 I began this painting with acrylics on a dark, textured background and added lots of dry brushing. I've given the painting some life with the cat and mouse then finished up with a little Glamour Dust glitter and Interference Media paint. Join me for some fun painting with lots of interesting techniques. Reference was my imagination and my photo of my cat.

Let your imagination take you in the pumpkin field with me.
I've painted on a 12×12″ canvas but you could use any surface you would like. This painting would look good on a rectangle canvas or wood item.
Paints are DecoArt Americana, Media Iridescents, and Glamour Dust paint.
The videos are available for you to watch as many times as you would like, rewind, and view again. Ask questions in comments and I'll answer or you can send me an email. Enjoy!
Join me for some fun learning.
Pumpkins at Night $40
(You can pay with a credit card on PayPal without having a PayPal account. Thank you.)