Dirt Road Video Class is available on Face Book as videos. When you register for the class I'll send prep, photo, and line drawing as well as an invitation to the class. You must have a Face Book account to join the class group.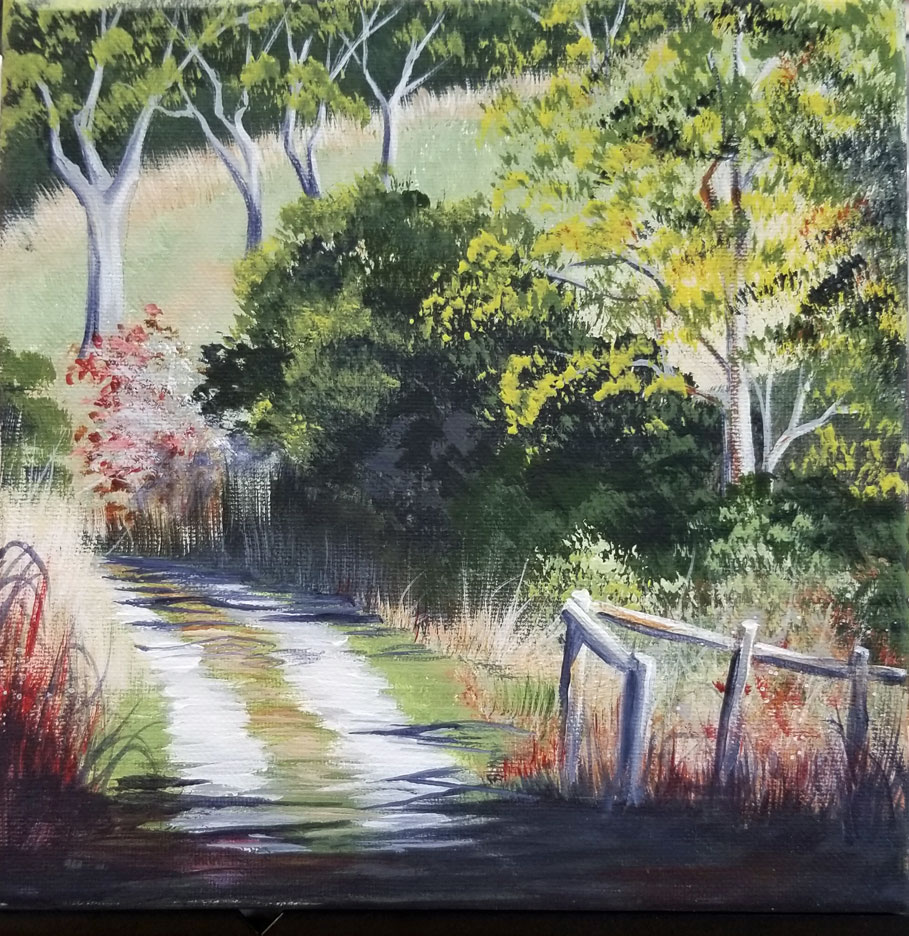 My painting is inspired by a photo that I took in the mountains recently. I liked the dirt road disappearing in the distance and knew that my challenge would be to edit all the vegetation. In this class I will be focusing on creating distance in a painting creating interesting foliage and grasses. I'll also talk about using the foliage brush and the flat blender brush.
Classes are skill oriented: I'll teach the art theory and technique for this painting. I hope to inspire your creativity while challenging you to increase your knowledge and skills.
I've painted using DecoArt Americana Acrylics on an 8×8″ canvas but you can choose your surface. I encourage you to use the supplies that you have on hand.
This is a 2 day Face Book Live class taught on Wed and Friday, June 17 & 19, 10a – 11:30a. Registration is required. Follow the link below to register.
Once you have registered I'll send instructions, pattern, photo, and link to join the class room.
Join me for some fun learning.
Dirt Road: $50
(You can pay with a credit card on PayPal without having a PayPal account. Thank you.)