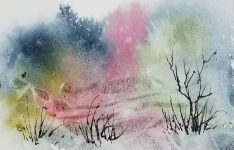 Here we are at the end of 2019. I can't believe that time goes so fast. I do believe that time speeds up the older we get.
We've been discussing project plans for 2020 and have some exciting ideas. I'm finishing up Christmas paintings and am working on the schedule for the new year. I hope to have it posted soon. So many ideas! And I plan to have several workshops throughout the year that I will be teaching. I have some ideas but if you have a request let me know.
We'll have Ros back July 22-25 and most likely Kathie will be back in Nov to share with us. Mark your calendar and plan to join us.
But before we get to next year, our Dec schedule for our 10-2p class plans to experiment with watercolors starting tomorrow. We've talked about snow scenes and this could be a small painting or a card. And we've talked about landscapes in a loose style. Bring your watercolors and painting supplies. I have lots of fun mark makers such as plastic wrap, cheese cloth, string, ….  Don't forget your imagination and we'll just have fun creating. This is a 2 wk class.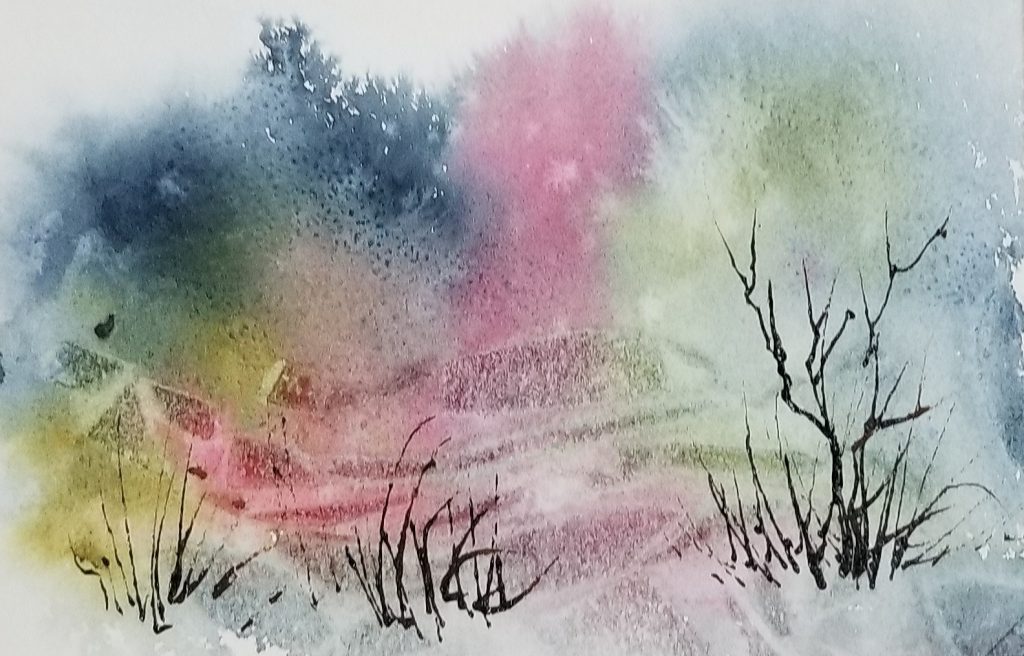 Our 4-6p class will paint Peggy Harris' holiday bird ornaments. If you would like to join us just order and download the ornament patterns, they come 2 in a packet, and we'll concentrate on 2 of the designs. You choose which 2 you want. I have ornaments, 4" paper Mache', if you need ornaments. We'll have some fun with the backgrounds. Think fluffy and we'll paint these cuties. 2 wks.
That will bring us up to our 2 wk holiday break. I always plan to do some catching up but somehow that never works. We'll see. Classes resume Wed, Jan 8, 2020 (doesn't that sound strange, 2020)
Our Welcome Back to Painting party is Jan 5th, 1-4p. I'm encouraging our students to bring paintings they would like to show, bring an easel if you have one, and we'll have an art show. Spread the word among your friends and family, bring them with you. You can bring a goodie to share too. I'll have class preps and samples to show. It's always so nice to see everyone after the break and share stories and plans for the upcoming year.
I hope to see you on Wed and for sure at our Jan party. Have a wonderful month full of friends and family, and maybe just a little quiet time just for you.
Thanks for being here and sharing my passion for art and painting. I'll look forward to more creative time with you in the new year.
Liz