Wow, April was here and then it was gone! And we're well into May. And all the fun May and summer painting experiences. Always something new!
Here's the update:
We've made a few changes in our weekly schedules so be sure to check the web site for schedules.
Wed am classes for the next 2 wks is an open class. Need to finish one of your creations, want some assist working through a new one, this is that class.
I you missed one of the projects that we painted this spring, check the Wed 4-6p classes. They have scheduled some of our favorites including the colored pencil house finch, the acrylic lake, and the pastel Italian sail boat.
Cary has scheduled the Green Door acrylic on textured watercolor paper, the colored pencil wrens, and the pen and ink continuous line drawing and watercolor Olive Walk.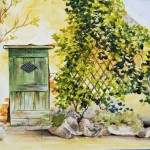 This Friday is our Pet Portrait workshop. Contact me today or tomorrow to talk about photo, prep, and to register.
Summer Seminars!
Don't miss this summer at Artful Endeavors with 3 terrific teachers coming to share their talents with us. Next year's seminar schedule will be entirely different so don't miss this summer's opportunities.
Mark Polomchak,  June 28, 29, and 30:   Mark is wonderful sharing his skills and humor with all levels of painters. Don't have watercolor experience? Not a problem. This is the watercolor seminar for you.                Single days are now available. Details and to register.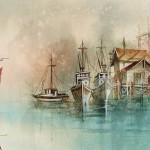 Ros Stallcup, July 24-27: Always fun and creative, Ros will be back with us with her entirely new designs, our southern country theme.                                Single days are now available. Details and to register.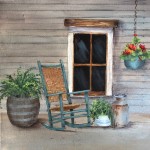 Mark Menendez, Aug 23-24: We're excited that Mark will be sharing his colored pencil portrait techniques with us. Mark is an excellent teacher, presenting information in an easy to understand and fun manner.  Register now!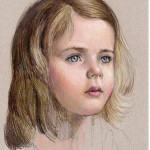 Are you following us on Face Book? You can find ideas, class photos, student's work, information, and more. And you don't even have to use Face Book to see us. Did you like the Iris?
Plan to join us and let me hear from you soon. We're going to have an artfully fun summer at Artful Endeavors.
Liz