Our class will be a Face Book Live Video class. As a live class you can watch or paint along. You can ask questions in comments as I'm painting. I'll watch the comments and try to answer questions during the class. Any questions I don't catch during the demo I will answer later. The video will post on the Face Book page as a video after the Live presentation so you have access to it and can replay as many times as you would like. If you don't have time to join us for the Live Video Class and you have registered, you can watch the video on the Class Page at your convenience and send comments that I will check periodically.
When you register I will send you an invitation to join the class on Face Book. Answer the invite so that you will be ready for the start of the class. At class time join us on the Class Page and be prepared if you plan to paint along.
I'll also send you written instructions, pattern, and photo by email. Be sure to register by 4p the day before so that I have time to email prep to you before class. If you register that day I'll send you class material after the live class. You can even register at a later day and still get the class as a video on the Class Page.
The class will not post on the Artful Endeavors page and only registered participants will have access to the class page. When you register for the class you will be agreeing to not share the class with anyone not registered. Fees help to pay studio rent and keep a roof over it for when we get back to our Sawmill Studio.
Classes
Road Side Chicory: June 3 and 5. Acrylic, 8 x 10″ on your choice of surface. I just finished my Road Side Chicory painting; I'd love for you to join us. I love wild flowers and liked the soft background and strong center of interest of the photograph I took. I learned quite a bit from creating this painting and would like to share what I learned with you.
I've painted using DecoArt Americana Acrylics on an 8×10″ canvas but you can choose your surface. I encourage you to use the supplies that you have.
This is a 2 day Face Book Live class taught on Wed and Friday, June 3 & 5. Registration is required. Follow the link below to register.
Once you have registered I'll send instructions, pattern, photo, and link to join the class room.
Join me for some fun painting.
Road Side Chicory: $40
(You can pay with a credit card on PayPal without having a PayPal account. Thank you.)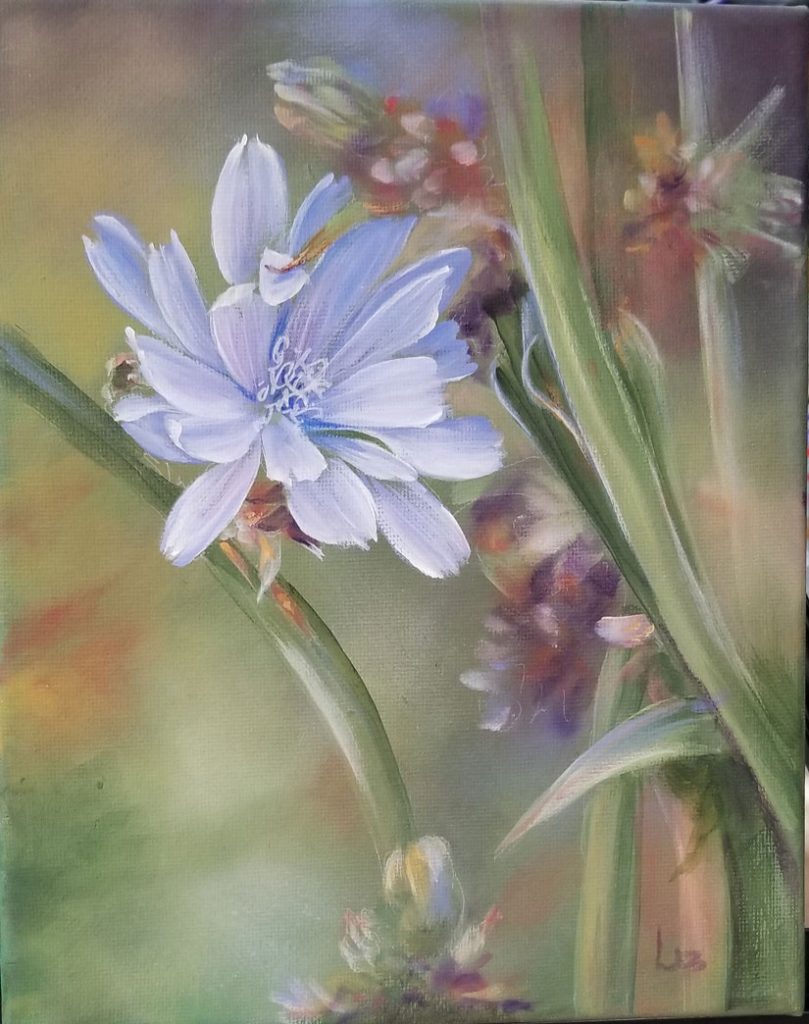 More Classes: