Here is our blue bird from a photo that my husband took in our back yard. He's watched and photographed a pair of blue birds raise their young, fascinated as they fed and cared for the babies.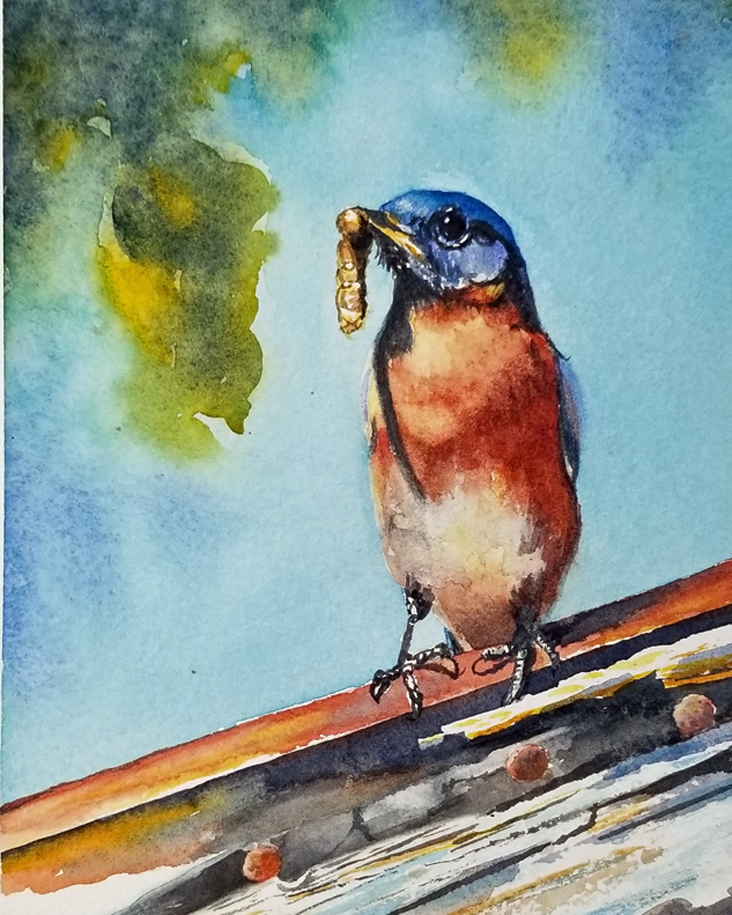 Join me in painting this watercolor, appropriate for beginning to intermediate levels. Use colors that you have available and we'll learn about creating values with watercolors.
This is a 2 day Face Book Class. Registration is required. Follow the link below to register. Once you have registered I'll send instructions, pattern, photo, and link to join the class room.
Join me for some fun learning.
Blue Bird Watercolor Class: $50
(You can pay with a credit card on PayPal without having a PayPal account. Thank you.)