And it's July 22 -25, 2015.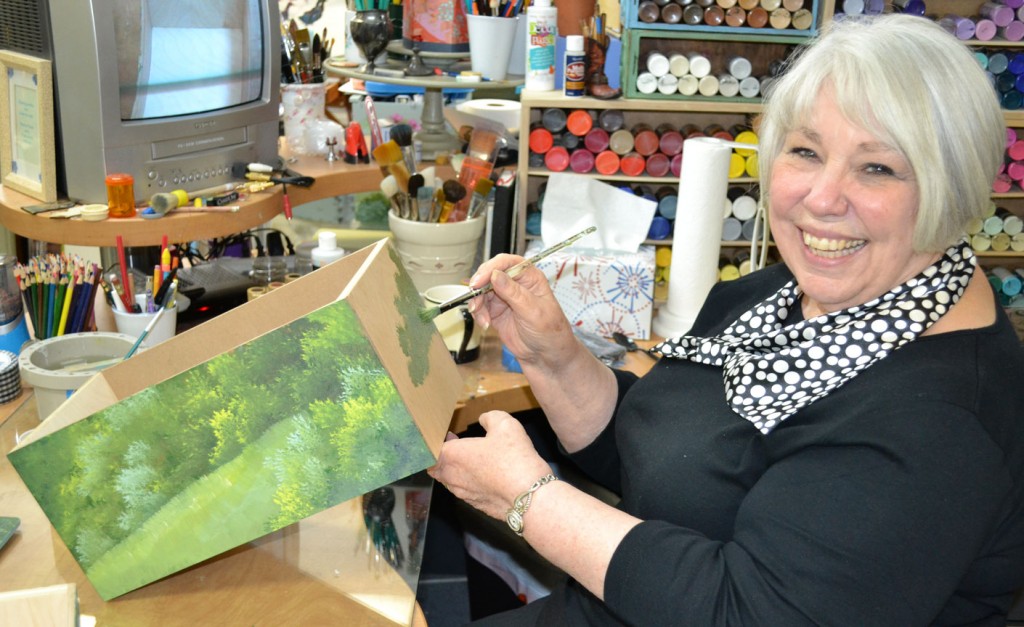 Ros is coming back this summer to Artful Endeavors for 4 days of creativity with new paintings, designed for US! We're the first to paint them.
Mark your calendar and plan to join us.  Registration is open!
We're working on a seasonal theme this year.  Ros and I have discussed topics for the painting for each day, but it's always exciting to see where Ros has gone with each design.  Projects usually arrive at the studio in April.
I'll have more information on surfaces a little later.
Here are our starting ideas.
Wed: Spring gathering basket of flowers on sign board.
Thurs: Summer's Old Boat, coastal scene. Canvas.
Fri: Fall still life with lots of our fall favorites; dried corn, apples, pumpkins… Sandwich board
Sat: Winter scene with gazebo in the snow on wood.
I'll have registration information on the web site very soon.