Let's have some mixed media fun.
For the past several years my friend Gail Schmidt, awesome mixed media artist, and I have held a workshop that we call ArtFling, wonderful creative fun.  We're in the midst of planning our next Summer's End ArtFling for Sept 5 & 6, that's Friday and Saturday. If you haven't joined us before this is your chance to join in the artful-ness.
Gail has been working on some wonderful mixed media paintings and the last one especially has us inspired for our workshop.  We'll create a delicious background for a collage design of which you have some options.  I love this design especially.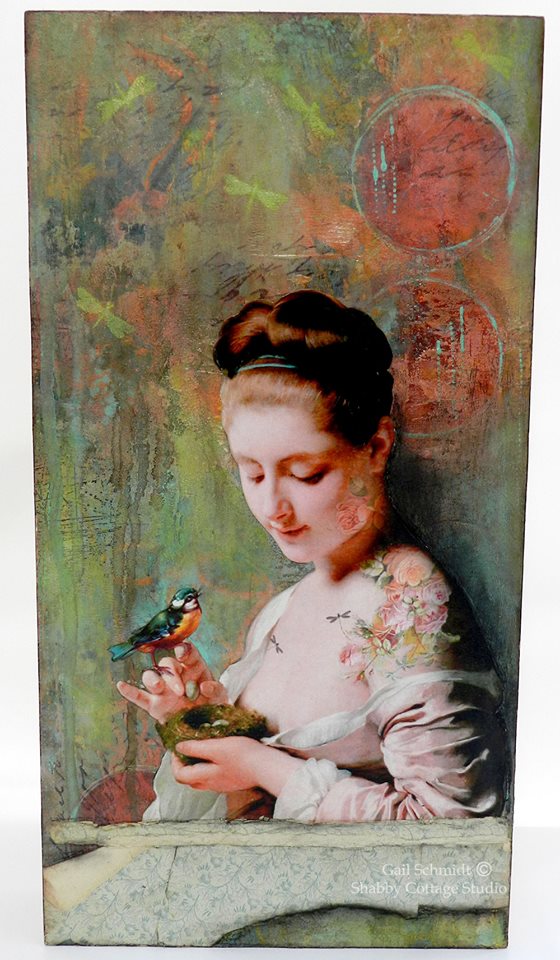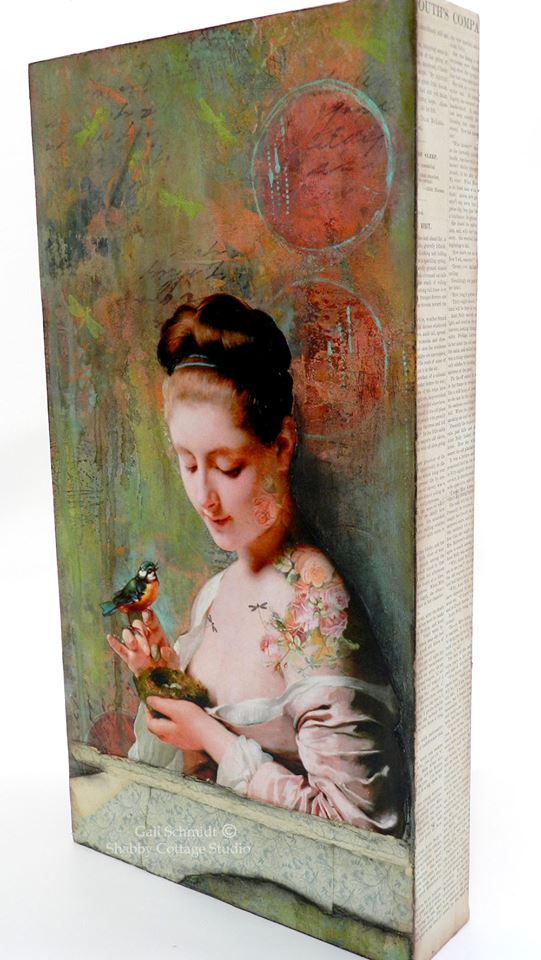 But If you aren't into ladies Gail will have some other options.
I'm working on my ideas and will have some information for you soon. I'm thinking mixed media in the sense of watercolor, colored pencil, pastel….  possibly perhaps.
If you would like more information on our September 2014 Summer's End ArtFling make sure you are on our email list for workshop and seminars.
In the mean time you can still register for our seminar with Ros Stallcup, July 20-26, 2014.