Our seminar with Kathie George was full of learning, experimenting, creating, and socializing. We met new friends and welcomed old ones, all wonderfully open and sharing.  Kathie's teaching helped us to challenge ourselves and the paintings created were wonderful and definitely stretched our creativity.
We played with awesomely colorful dragonflies on Yupo paper. Definitely a new experience. No two paintings turned out even similar.  I'll have to do some more experimenting with this exciting technique using inks and acrylic paints.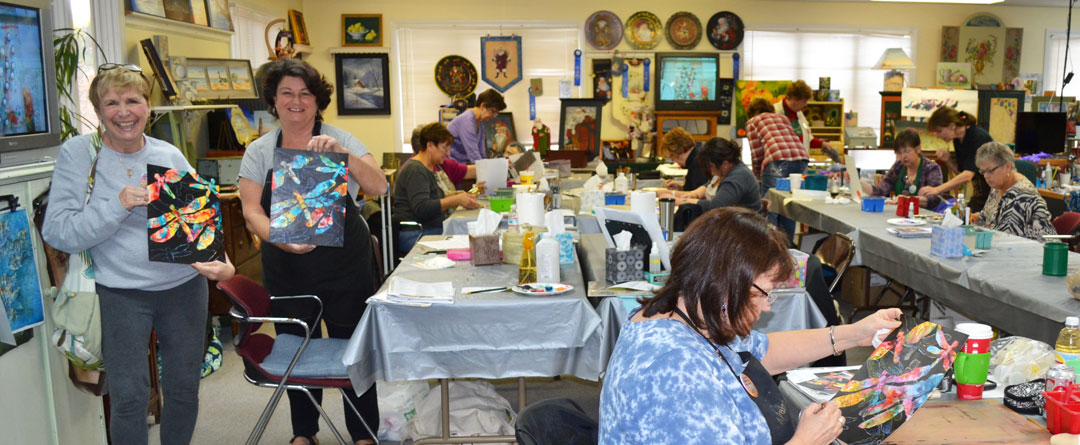 We're already talking about next year. You'll most like see more batik back on our schedule plus more exciting mixed media. Kathie is always coming up with something new.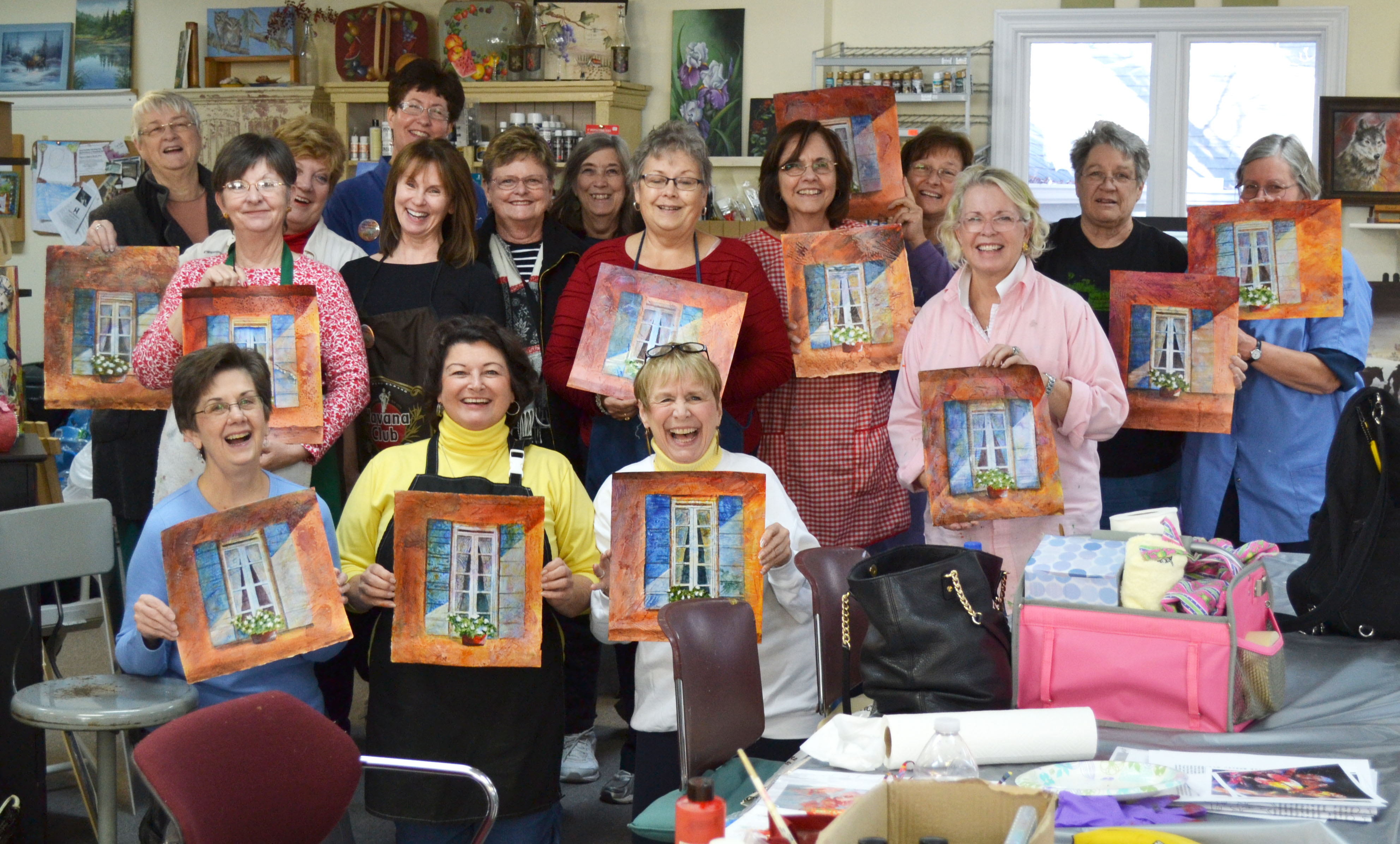 You find more seminar photos on Kathie's seminar page on our web site.  Be sure to notice all the huge smiles.