With Gail Schmidt and Liz Miller CDA
Join Liz and Gail for another mixed media adventure.  Gail will teach for one day and Liz for another.  This is our "no stress, just fun" workshop where we explore different media to create our masterpieces.  
Gail teaches on Friday.
I'm posting a sample of her mixed media painting style, but your painting will be entirely your own, created with your favorite colors and your choice of subject from Gail's selections. 
Gail says that the techniques she uses, texture, paint, stencils, stamps, printed images, and messy fingers (yours) in layers and more lovely layers can easily be accomplished even by a novice.  You can't go wrong.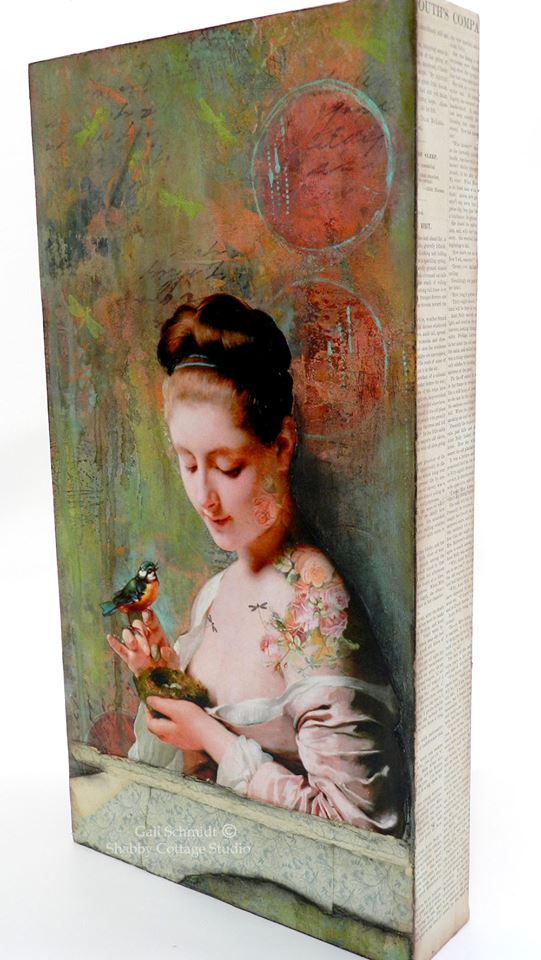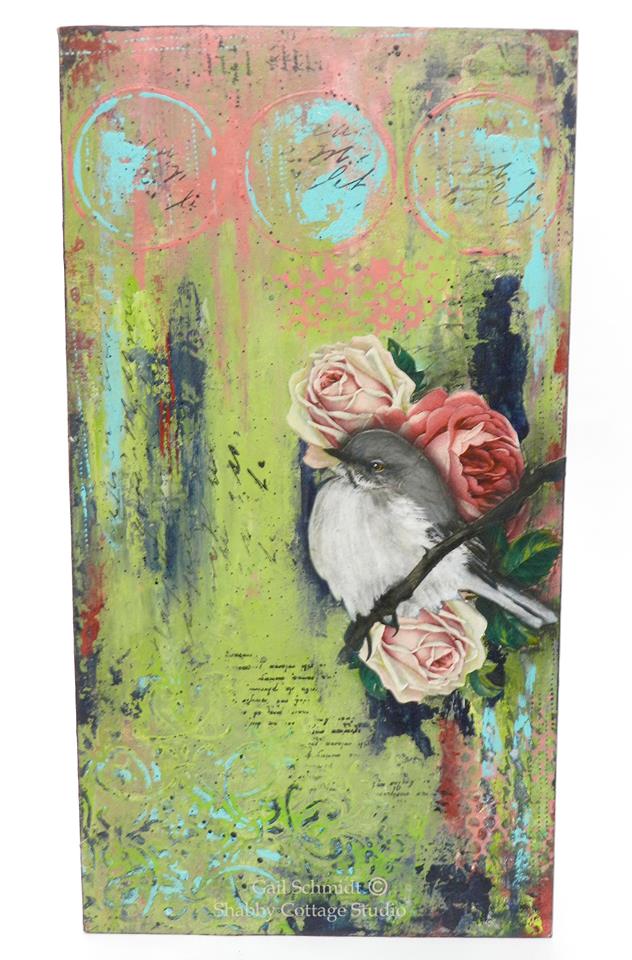 Liz Teaches on Saturday
We'll continue our mixed media exploits using Pan Pastels, acrylic paint, and colored pencil to create a painting ready for the autumn season. We'll set the mood for our
Night Hunter.
Again our techniques are easy and exciting.
Mark your calendar and get ready to join Gail and Liz on our mixed media escapades.
We'll have more details for you soon!
That's Sept 5, Fri, with Gail, and Sept 6, Sat, with Liz.