It's been a busy summer around here! It's hard to believe that summer is in it's last half and autumn is peaking around the corner. We're scheduling fall projects and planning for our holiday and Christmas painting!
Many of our painters have been in and out of classes this summer with vacations, and visitors, so scheduling upcoming classes has been a little slow. And, I'm sure you won't be surprised, we change our collective mind. I am in the process of updating the class schedules now so keep checking back to see what's coming.
We've just finished with our seminar with Ros Stallcup and it was even more terrific this year. All the paintings turned wonderful. We met with old friends and made new ones as happens each year. Our participants helped us come up with some ideas for next year, too. It's always fun each spring to see what Ros created from our basic ideas each year as she paints entirely new projects for us. We'll just have to wait to find out, and it's always a surprise.  We have dates for 2017 so mark your calendars for July 19-22, 2017 and plan to join us. Seats this year filled up quickly so keep checking back for more details.
Our seminar with Mark Polomchak is coming up next, Oct 7-9. There are a couple of seats available for all 3 days. On Aug 1, next Mon, single seats will be available so if you want to participate for the 3 days, contact me this week. If you are looking for a single day, contact me next week before the seats are gone.  Pay balance or register now.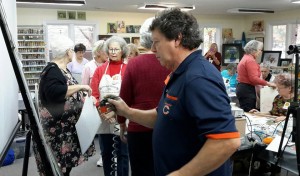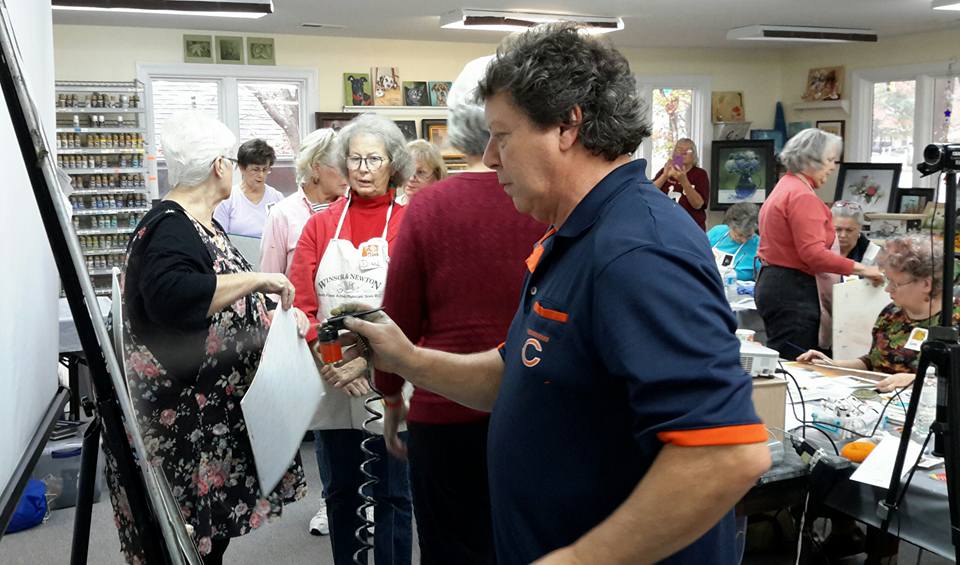 I'll have news for you on our seminar with Kathie George very soon. I'm in the process of selecting projects from some new exciting painting from Kathie. Check back just a little later.
Save