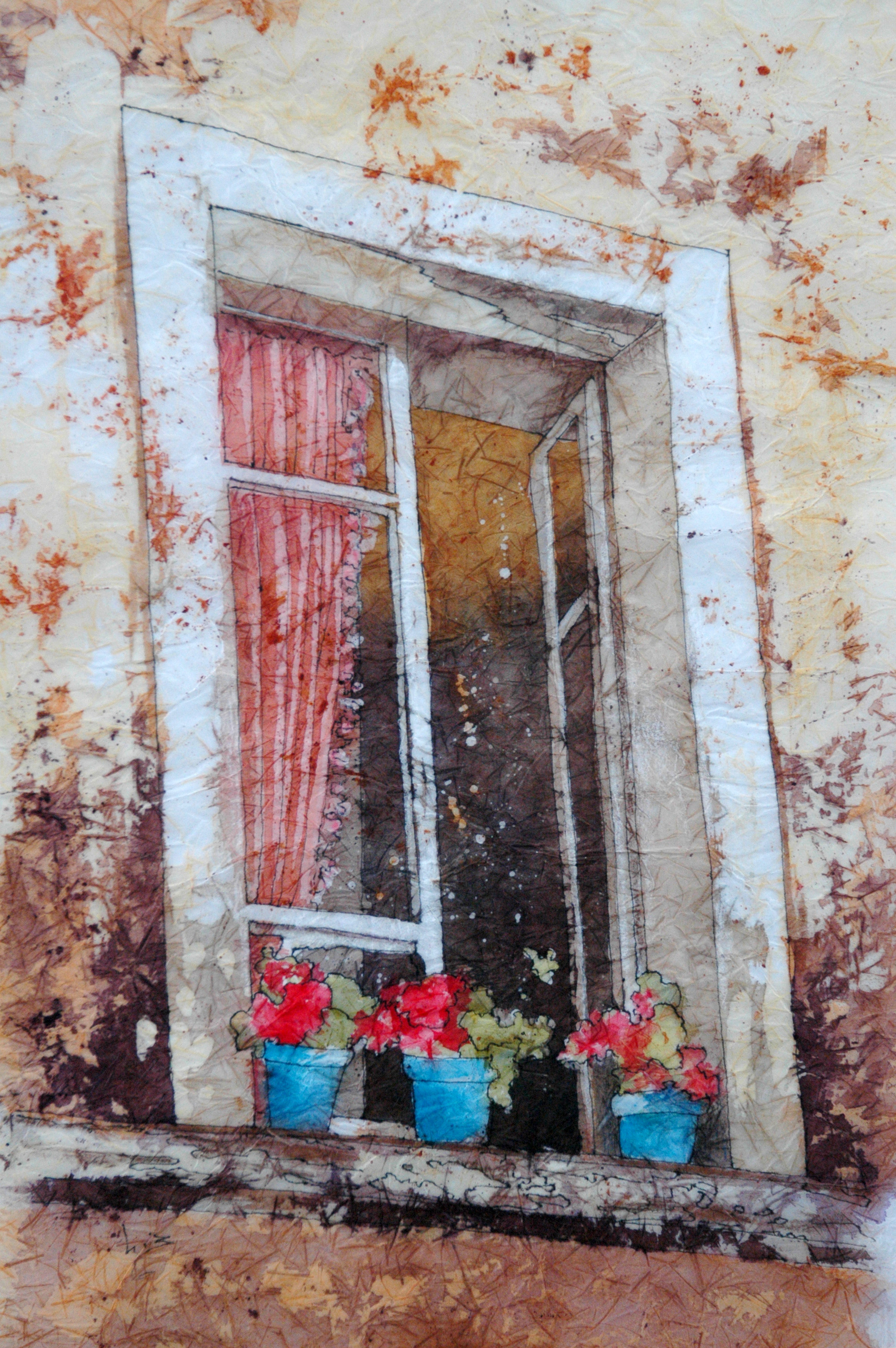 Welcome to spring! I think, maybe, but we can't tell from the cold weather. Although it's still good weather to be inside where it's warm and to paint. And the warm days have been delightful.
It's been a busy winter at Artful Endeavors and spring is looking to be just as busy. We're in the midst of projects and plans for our upcoming seminars.
• Ros Stallcup seminar update: The first of April single day registration is available. Ros usually sends our new projects in April so that we can get excited about them. I understand that she has been working on them. She paints completely new designs for us and we are the very first to paint them.  As soon as they arrive we'll take photos and post them for you to see.
• I'm working on our upcoming projects and have paintings and paints all over my table. Raleigh morning's next painting is Copper and Oranges, a very dramatic Donna Bryant Waterson design that we'll paint mostly in Traditions paints. It's lots of fun working with all these rich browns and oranges. This class starts April 10th, 10-3p, for 2 wks.
• Lots of news about our Cary classes. Chambers Arts is changing hands. JJ Jiang is taking over the studio April 1 and will be offering classes. We'll look forward to see what he does with the studio, newly named Village Arts Circle. JJ is pleased to have us painting at his studio and our Cary classes will continue as scheduled on Tue evenings. Yeah! Our next project is another Dorothy Dent design called Out to Pasture, a wonderful old yellow truck abandoned in front of a barn. My Raleigh students who have seen the beginning progress on this painting have been interested in it too. We might have to paint it in Raleigh too.
• I'm emailing with Kathie George and plan to have our Nov seminar information for you by May. Batiks and mixed media!
• We have new Sunday workshops coming up throughout spring so be sure to check the schedule. I had requests for Night Vision, the stormy sea and light house; another paint your pet; colored pencil; Sunning Turtles; and a batik. They are all on the schedule so just go the classes drop down on the web site and look for workshops.
We've scheduled new Wed evening classes, Trudy Beard's Santa in White, this time in smaller size for one evening painting, and a batik.  Here's your chance to either try batik for the first time or choose your own design and have some help from me.
• I'm planning more 3 hr workshops and working them into the schedule so watch for them.
• Our painters have been turning out some exciting new paintings. I've posted some of them on the web site so be sure to look for them.
• I saw some of you for our parent and child workshop where we painted the cute black and white bunny in a basket. It was a lively class and we had lots of FUN!  The kids painted wonderfully and the adults did also.
This Wed afternoon I'll leave to pick up Gail for Art Is You, an art retreat in Nashville, TNN. We'll be learning some things totally different for both of us and planning to have a lot of fun. It's been awhile since we've taken a trip together and are looking forward to our adventure. There will be no afternoon or evening class on April 3 since I'll leave after the morning class.
Hope to see you painting with us soon!
Liz