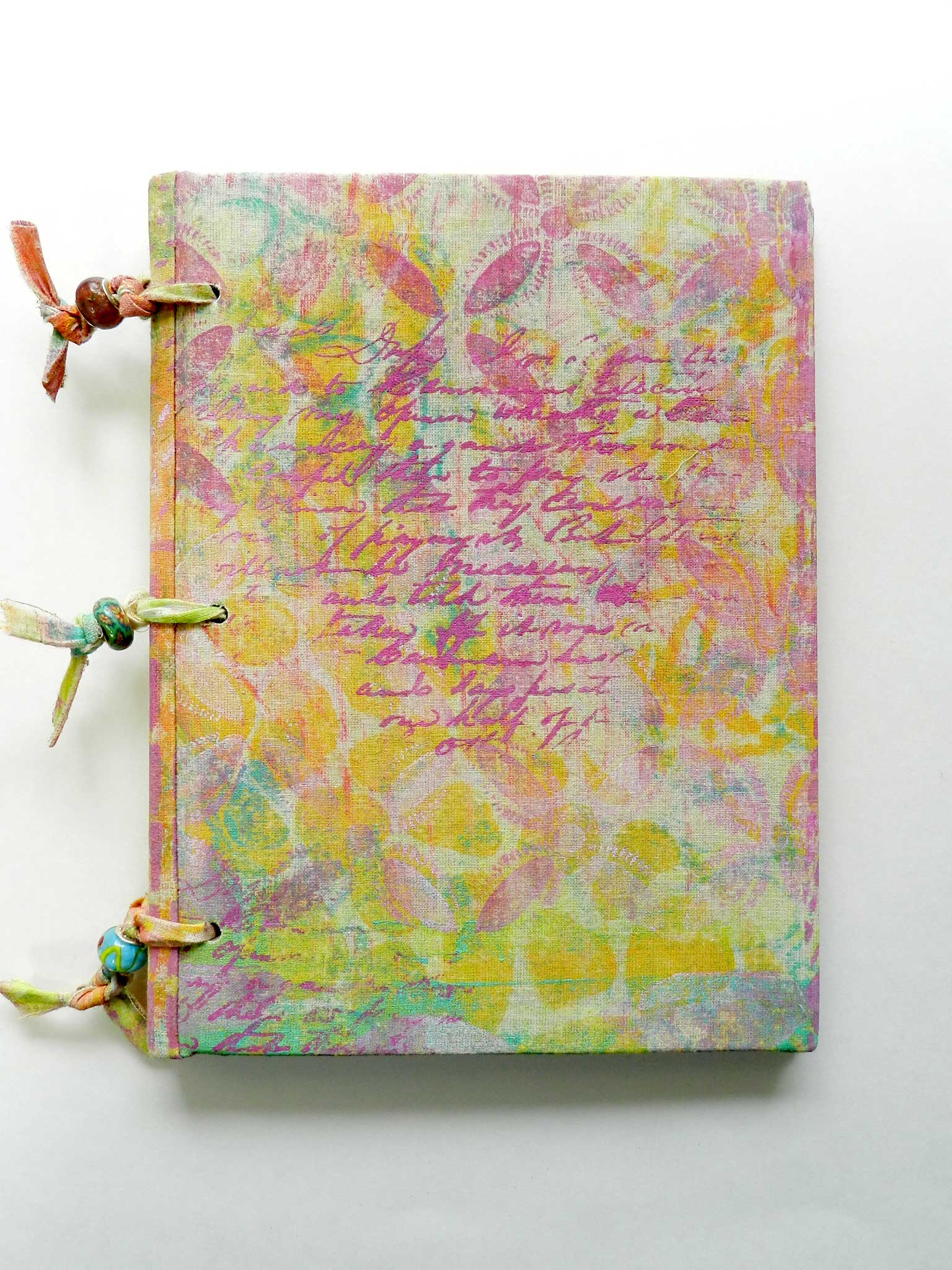 Summer's End ArtFling at Artful Endeavors  
with Gail Schmidt and Liz Miller     Aug 17, & 18, 2013, 9a-5p  
Gail Schmidt (my very good friend) from Shabby Cottage Studio and Creative Workshops online classes and I are teaming up again this summer to bring you an exciting Aug weekend workshop/retreat at Artful Endeavors.
Gail will teach some splendid Gelli design techniques. Each participant with get their own Gelli mat. I've seen her working sample and I want to do that! Just so you know, Gail is artistically fearless and has an awesome design sense that she willingly shares. We always learn so much and have such fun with Gail. She is very creatively inspiring.
I will bring some fabulous different painting techniques including an original new design never before offered.
Saturday: Mixed Media  Get Your Gelli On!  With Gail Schmidt
Come join me for a day of immediate gratification with some of the most art fun you'll ever experience without using a brush or a palette. We work with the Gelli Arts Gel Printing Plate that allows for some fabulous monoprinting results without a press. The results are always spontaneous, always a surprise.
Absolutely no experience is needed and you will be amazed at the gorgeous prints you create. The Gel Printing Plate and brayer needed for this technique is included in the price of the class and is yours to keep when the class is done.
Be careful though…this form of art has been known to be highly addictive and
stress relieving.  Sometimes art just needs to be about play and Gelli printing is all about play!   
 I promise it will be a blast!  Gail
$145 includes Gel Plate, brayer, and most supplies.
Sunday: Acrylic Painting  Rope Swing   With Liz Miller
In our acrylic class we'll create the effect of a misty background with a tree swing waiting to invite you to join the unfolding story.  We'll learn to create atmosphere and texture on canvas with our acrylic products as we develop the feeling of anticipation in our painting.
No prior experience is needed (although always appreciated) to join us for this nostalgic painting.  Liz
$85 includes 12 x 12" canvas, paints, and products.