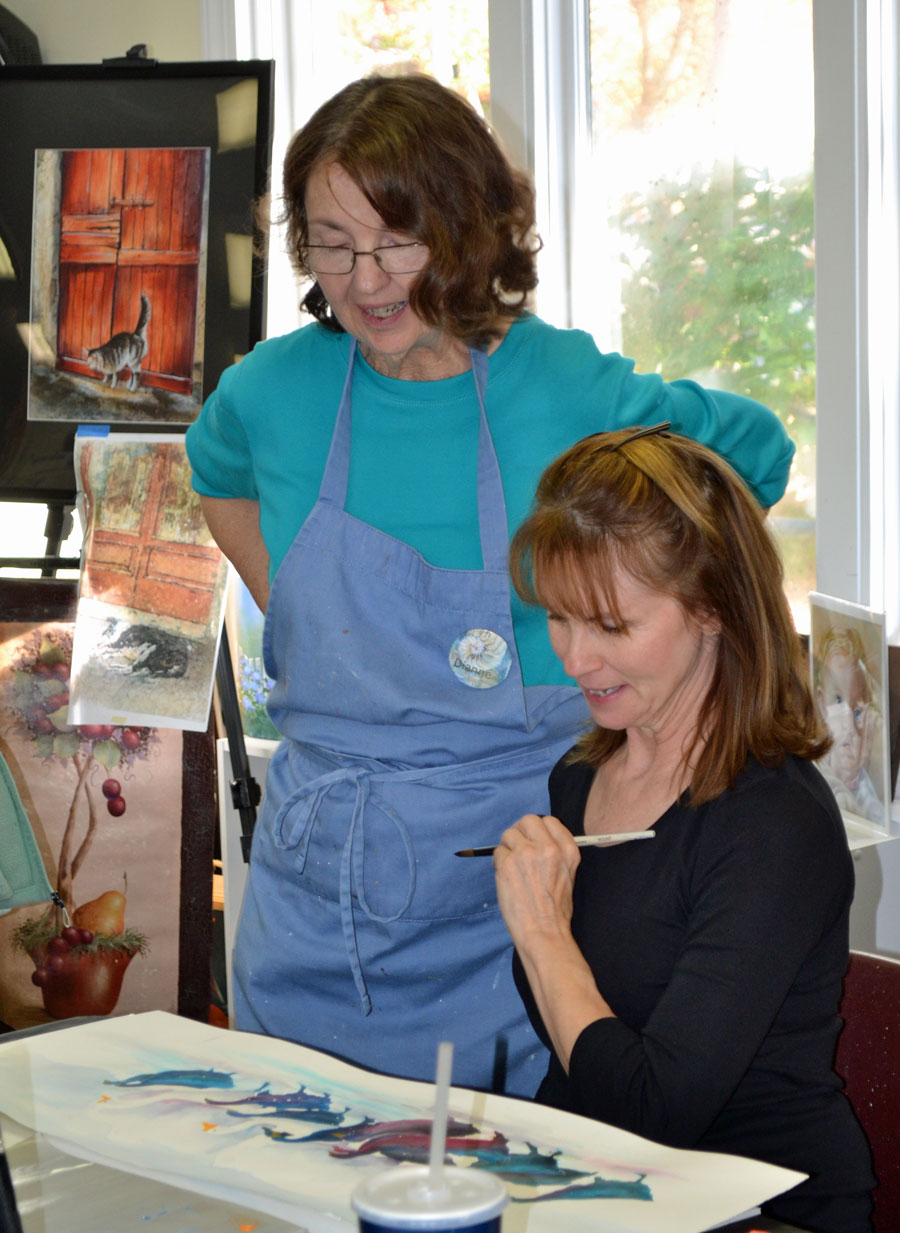 We sure did pack in the painting with Kathie during our 3 days this year, each day different new techniques and skills.  I've painted with Kathie, learning batik, but each time I paint with her I learn something new, and this year was no exception.  And Kathie is such a patient, sharing person, giving her time and talents to everyone of us at her class. Once more a successful seminar.
And Kathie is taking some lucky painters on  a painting holiday to South Africa next April 12 -23, 2014.  Be sure to check out the details on Kathie's web site.  You might just want to join her.
Here a just a few moments from our seminar. I was so absorbed with my painting that I didn't get photos the first 2 days so here is our last day of fun. Love the ducks and the dyes. We're making plans for more dye projects. What fun.  Notice the concentration and then smiles with the completed paintings.