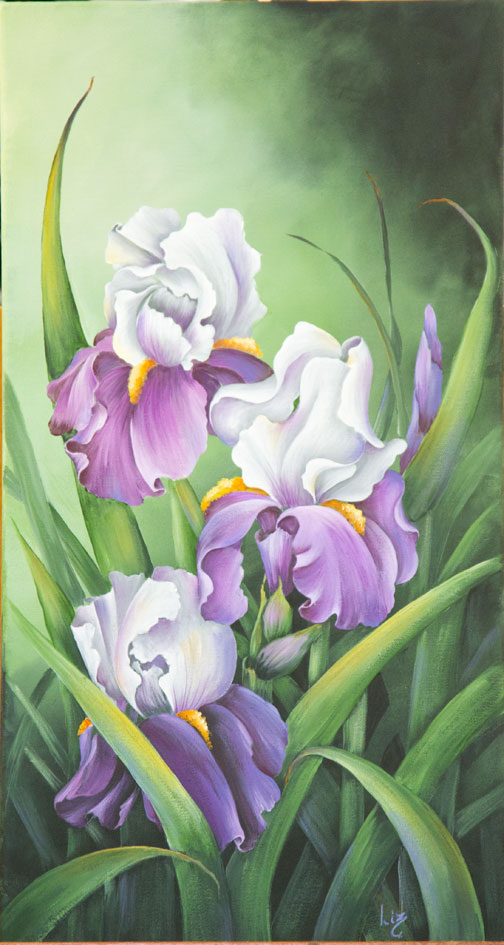 Hi Everyone,
Just wanted to remind you that there are no classes this week. I'm taking a little time off to catch my breath after our terrific seminar with Ros. We had a great time and have lots of ideas for next year's seminar.  I'm keeping a list of those of you who are interested in Ros newest book coming out in Aug and who can pick them up at the studio. Anyone not local can order from Ros' web site.
Now it's time to register for our seminar with Kathie George coming up in Nov with 3 awesome watercolor and mixed media fun paintings. Kathie is always coming up with something new.  Check the web site for details and to register.
Classes start again next week so be sure to check the web site for upcoming classes. We're holding a parent-child class on Tue 8/6, 1p-3p, painting the Bodie lighthouse. There's still time to join us. All supplies are included and no prep. If you missed this painting just adults are welcome also.
We're painting the Iris on Tue evening in Cary, but if you want to paint it in Raleigh, we're working on it on Wed afternoons, 2-4p.
There's still a little time to register for my Rope Swing class at the ArtFling, Aug 18. Please contact me by Aug 7 so that I can be prepared for you. Gail is excited and packing to come join us.
Our Trudy Beard, Garden Cottage has been reschedule for Aug 28, 6-9p so there's still time to join us. This is the 4th
session in our basic techniques series and anyone can join us.
We're planning another basic techniques series for fall during the day, Tue am probably. Let me know if you are interested and I'll add your name to the list.
Exciting new info: Creative Workshops is moving to a new site and Gail has been working hard to make it terrific and simple to navigate.  We'll be on the new site in Sept so if the current site is down just check back later, Gail's at work.  So my on line classes will have a new home.  You can still join my on line classes at any time so be sure to check me out at Creative Workshops.  I'll be working on new on line classes this fall.
You can register for Artful Endeavors classes on the web site/on line or by check.
Be sure to check for schedule changes, you know we're good at rearranging.
See you at the studio soon!
Liz