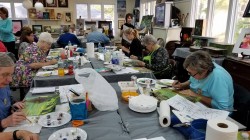 Wow, It's the end of another year. The time seems to go so fast these days and here I am posting the last classes for 2017. We still have some fun paintings in the works before we take our holiday break so be sure to check the schedule.
Check out the poinsettia and the Santa in Cary and we have a bit of whimsey planned for Raleigh day class.
Our Raleigh evening class on Wed is starting the Mountain Church this week. Still time to join us.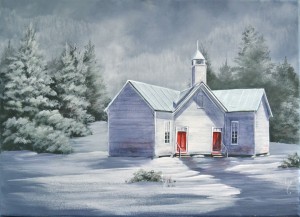 Our seminar with Kathie George was terrific as usual and we always learn so much.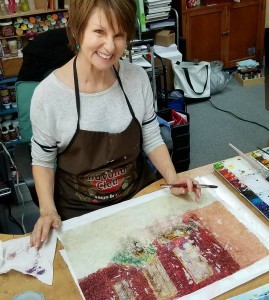 This year we painted a batik, back by popular demand, one we had admired for awhile. Love the donkeys and the vibrant colors.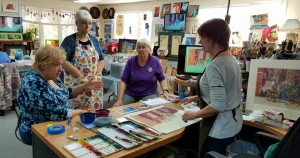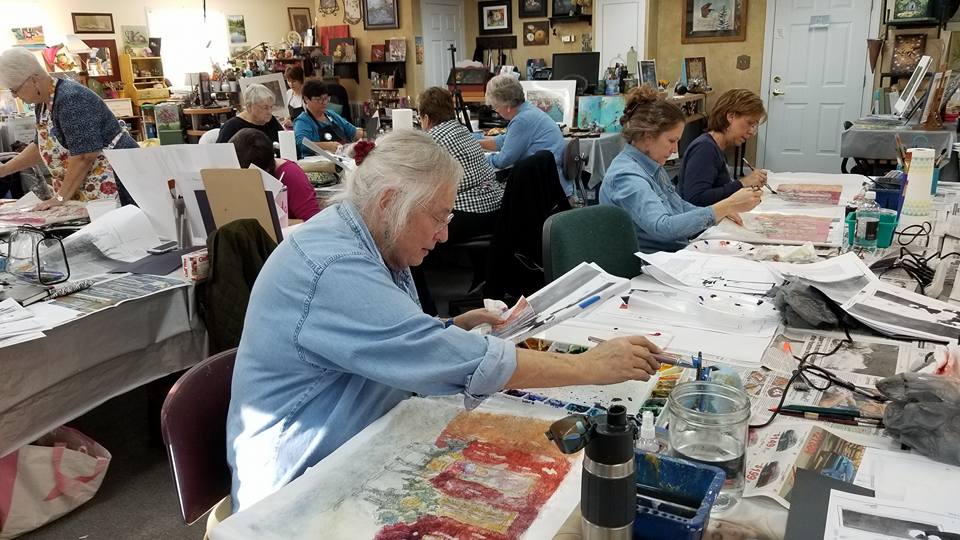 And then we learned about using a Gelli plate, what fun!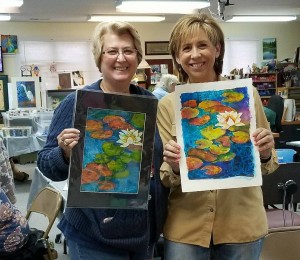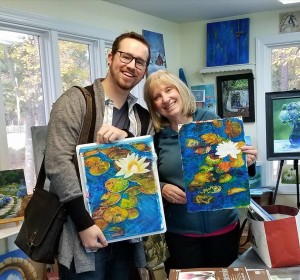 And the swamp was luscious. (Still have to finish mine).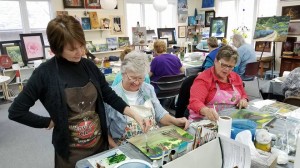 And now we're looking forward to having Kathie back for next year. We even have some projects planned.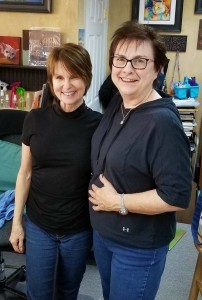 Watch for our exciting plans for 2018!